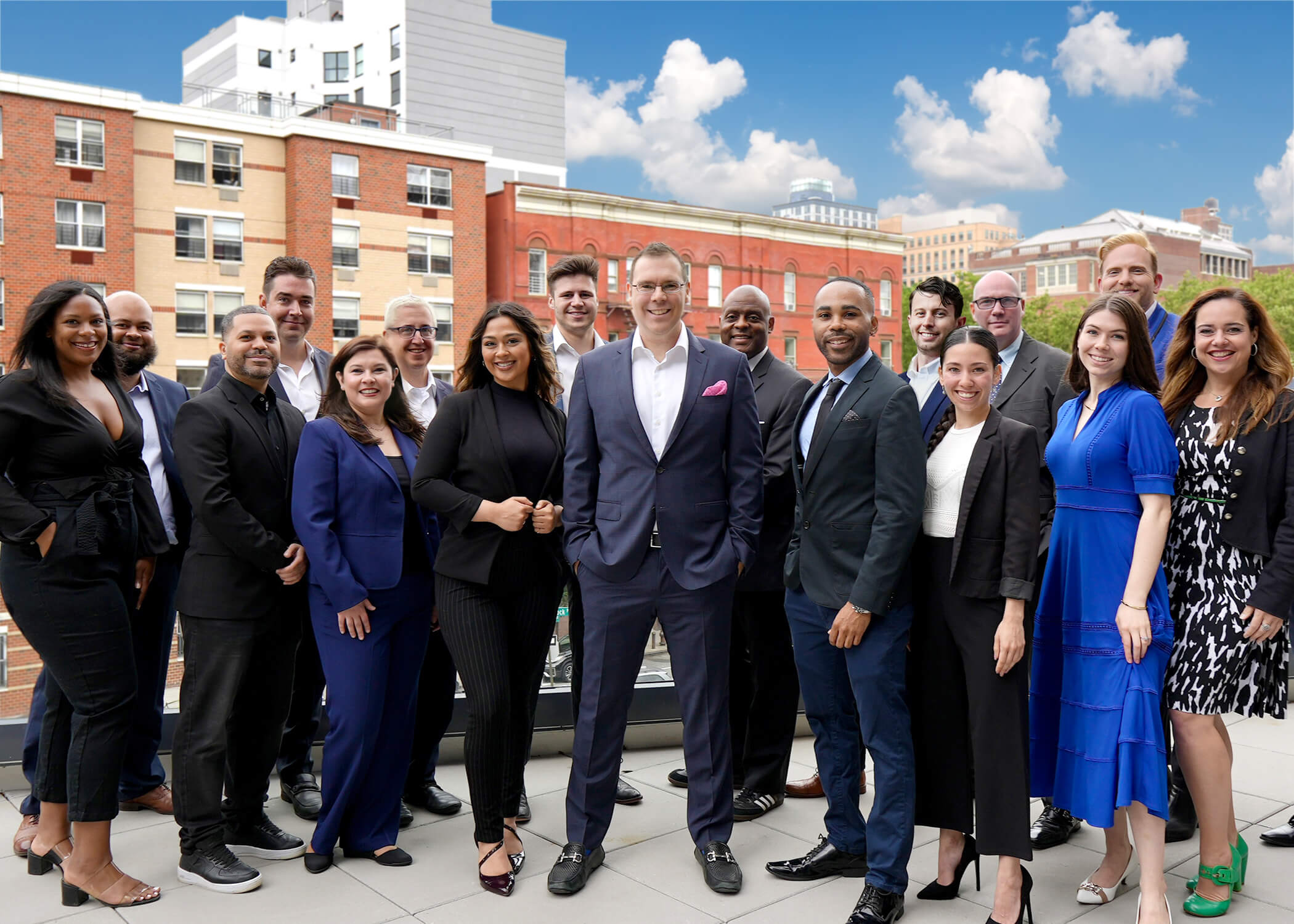 About The Bizzarro Agency
Voted New York Citys Best Buyers Agents by StreetEasy
The Bizzarro Real Estate Agency, a celebrated residential real estate brokerage, is renowned for its exceptional service to buyers, sellers, and investors in New York City and Westchester. Recognized as one of INC. 5000's fastest expanding firms, Bizzarro's reputation is built on a comprehensive approach and a proven strategy for successful transactions.
With over 2000 five-star reviews, Bizzarro's success is rooted in the understanding that real estate is not just about property transactions, but about fostering enduring relationships, driving positive change, and contributing to the community.
Bizzarro's ethos is guided by five core principles:
Own It: Embrace full responsibility in all personal and professional endeavors.
Always Improving: Commit to perpetual self-development, knowledge enhancement, and skill refinement.
Everyone is a Leader: Recognize that each team member plays a crucial role in the collective success.
Mindset of Abundance: Revel in the wealth of opportunities and rejoice in shared success.
Give Back: Demonstrate generosity and support towards each other and the wider community.
New York Real Estate is Totally Bizzarro
Bizzarro Real Estate Agency champions homeownership as part of the American Dream. With a proven process for successful transactions, they simplify the complex world of home buying, ensuring no client is left in the dark.
Their full team support means every client gets the benefit of collective expertise. As industry professionals and neighborhood specialists, they offer detailed insights and protection from predatory third parties.
Bizzarro prepares clients to make serious offers and navigate challenges, like dealing with co-op boards. Their dedication to overcoming obstacles and making the impossible, possible sets them apart. This exceptional service often leads clients to join the Bizzarro team, a testament to their client-focused approach.
Driven by a Deep-Seated Dedication to Community
In 2013, Matthew Bizzarro established the Bizzarro Real Estate Agency, born out of an observation that Upper Manhattan, his home turf, was being overlooked by the real estate industry. The majority of brokerages were absent in this part of the city, seemingly more focused on steering clients towards the glossy lofts and modern constructions below 110th Street.
Matthew, however, was aware of the exceptional lifestyle Upper Manhattan had to offer, along with its affordability, making it an attractive prospect for many first-time homebuyers. His authentic passion for his community naturally led him to become a trusted authority in Upper Manhattan real estate.
Having called Upper Manhattan home for two decades, Matthew's commitment to his community extends far beyond real estate. He has been a proud sponsor of the Washington Heights Chamber Orchestra and the Uptown Soccer Academy for nearly a decade. His philanthropic efforts also include contributions to the Good Shepherd Women's Shelter, various local food donation initiatives, and other charitable organizations in the uptown area. His dedication to the community is a testament to his belief in giving back and fostering a vibrant, supportive neighborhood.