Ariana Chavez
Licensed Real Estate Salesperson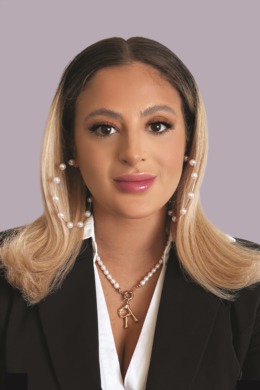 Ariana Chavez—affectionately known as Ari—has always been a vibrant soul. Her large family has shaped her profoundly—she's one amongst eight siblings and one of a whopping 46 grandchildren. This vast network of relatives has honed her ability to connect with people of varied backgrounds and personalities.
Her formative years were painted with the vibrant colors and bustling life of the Bronx. Meaningful stays in the iconic cities of Chicago and Los Angeles further enriched her experiences. These diverse experiences imbued her with a deep understanding of differing cultures, lifestyles, and people—a trait that later became a cornerstone of her professional life. This natural empathy and her bilingual skills in English and Spanish make Ari a standout in her profession.
Educated in business at Berkeley College, Ariana has channeled the entrepreneurial spirit she inherited from her grandmother, a successful bakery business owner, into her own career. Ari's journey in life and in her career has been guided by a crucial lesson: You can't always make everyone happy, but you can guide them toward happiness. She aspires to bring this principle to the real estate world, changing how people approach home-buying and making it a truly joyful journey.