Marsella Evans
Licensed Real Estate Salesperson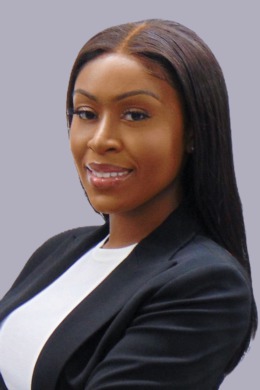 Bright, articulate, and passionate about the world around her, Marsella Evans is part of an exciting new vanguard of real estate professionals in New York City's dynamic marketplace. She loves the arts and culture, she's committed to human rights, and her dedication to clients is unswerving.
Born in Philadelphia, Marsella excelled in high school, receiving a scholarship to St. John's University in Queens. NY where she majored in English while also studying law. As a member of the university's "Discover the World" program, she was fortunate to spend time studying abroad in France, Italy, and Spain. After graduating cum laude, Marsella worked in advertising as a junior copywriter. 
Transitioning to real estate has allowed Marsella to utilize her communication skills and total commitment as she helps others reach their home ownership dreams. Active in charitable causes, she is especially enthusiastic about education, economic empowerment, and the environment. Marsella leaves no stone unturned to achieve success in NYC's uniquely challenging housing market.