Brooklyn Real Estate Market Update - New for May 2023!
Posted by Matthew Bizzarro on Monday, May 22, 2023 at 10:00 AM
By Matthew Bizzarro / May 22, 2023
Comment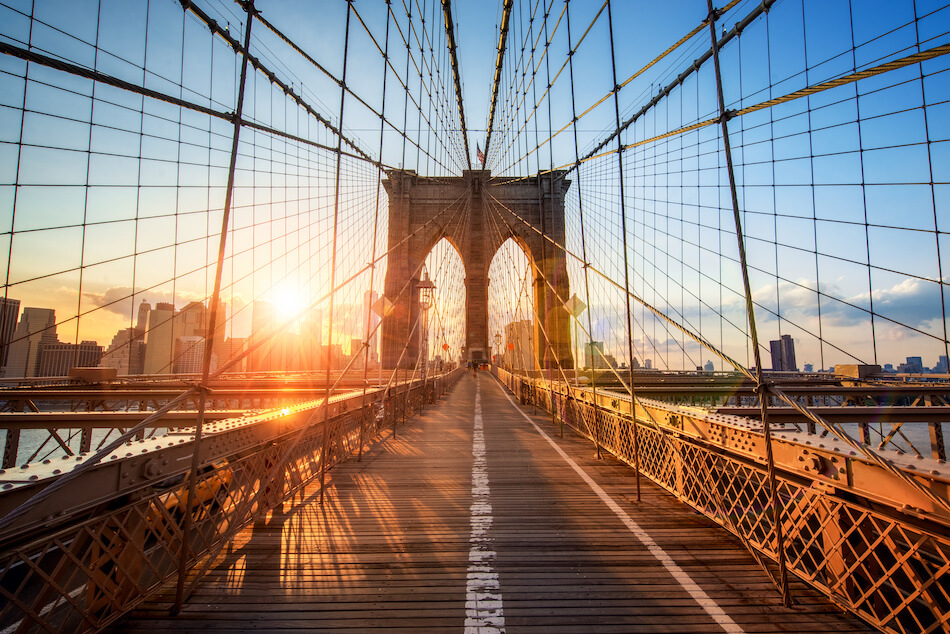 Brooklyn is buzzing with interesting developments in the real estate landscape. Just like the rest of New York City real estate, transaction activity is picking up in Brooklyn and revealing intriguing new trends.
For informational purposes only. Always consult with a licensed real estate professional before proceeding with any real estate transaction.
Brooklyn Real Estate Market Report | May 2023
Brooklyn's Fascinating Trends
Brooklyn—or Kings County, as it's officially known—has always had a unique vibe, and this is reflected in its real estate market. This month, the borough saw a 5.2% increase in listings, with 5,491 homes hitting the market. The median list price is currently at $949,452, and homes in Brooklyn are spending an average of 107 days on the market.
The Bedroom Breakdown
In terms of property prices, one-bedroom homes enjoyed a 2.8% increase, while two and three-bedroom properties saw a modest rise of 0.3% and 0.4% respectively. Interestingly, larger homes also experienced a surge, with four-bedroom prices climbing 1.8% and five-bedrooms soaring a significant 6.5%.
Inventory changes were mixed. The number of one-bedroom and two-bedroom homes increased by 3.9% and 5.8% respectively. However, there was a slight dip in the number of four-bedroom homes available, with a decrease of 1.9%.
A Golden Opportunity for Two-Bedroom Buyers
These numbers point to an exciting trend: it's a great time to invest in a two-bedroom home in Brooklyn! Despite a significant increase in the inventory of two-bedroom homes, prices have only experienced a marginal increase. Additionally, with 53.9% of homes selling below their asking price, there's a renewed potential for negotiation, something that hasn't been common in this sizzling borough for quite some time.
Staying on Top of the Trends
Whether you're planning to buy or sell a home in Brooklyn, it's vital to stay current with market trends to ensure you make informed decisions around real estate transactions; the Bizzarro Real Estate Agency is ready to be at your service! Keep an eye out for more updates, and you might just spot Matthew around your neighborhood!
Trust Us to Help You Sell Your Home