5 Common Home Safety Hazards and How to Resolve Them
Posted by Matthew Bizzarro on Tuesday, February 22, 2022 at 8:18 AM
By Matthew Bizzarro / February 22, 2022
Comment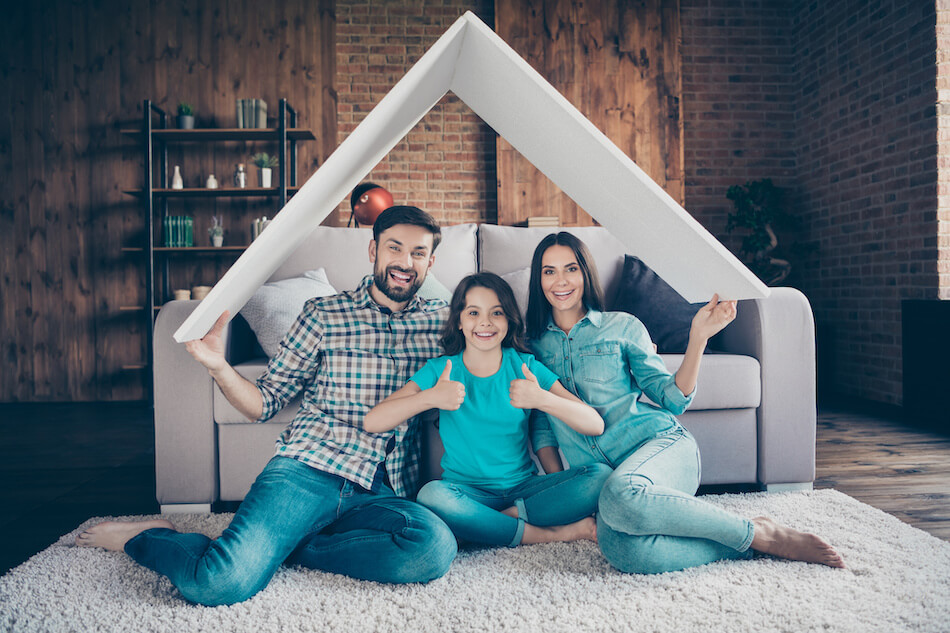 It's essential for homeowners to be aware of common home safety hazards and how to resolve them. Whether it's dealing with a potential fire hazard, identifying potentially dangerous household chemicals, or lighting up a risky staircase, we've got homeowners covered. Keep reading for tips on making a home as safe as possible.
How to Fix Potential House Fire Hazards
When house fires arise, they usually start in the kitchen. To prevent home fires, homeowners should know how to extinguish an oil or grease fire—water will make things worse.
Additionally, homeowners should cut back on any home fire hazards by keeping home heating systems in good working order. Homeowners should look out for other fire hazard indicators, including discolored electrical outlet plates, warm outlets and switches, and flickering lights.
An often-overlooked hazard is lint buildup in the dryer. Dryers should be serviced every three months to prevent home fires from lint buildup. Don't forget to clean out the vent, not just the lint trap. Investing in energy-efficient home upgrades can reduce appliance-related fire risks, too.
Homeowners can seek further information on how to best prevent house fires by calling their local fire department for more information. Homeowners should also have a fire safety evacuation plan and practice it regularly so that they'll be prepared in the event of a home fire emergency. Many potential fire hazards can be revealed before buying, adding to the list of reasons why it's important to get a home inspection.
How to Handle Potentially Hazardous Household Chemicals
Poisoning isn't something most homeowners think about often, but homeowners need to know how to safely store and handle household chemicals like insecticides, weed killers, and household cleaners. To prevent potential poisoning, homeowners should store hazardous materials like gasoline outside the home in a secure storage container. Keep household chemicals properly labeled and in their original containers—they're designed to store their contents safely. Additionally, all chemicals must be disposed of safely by checking with local hazardous waste disposal companies.
In addition to keeping chemicals out of reach, homeowners should also keep drugs and medications locked away from children to prevent accidental ingestion or overdose.
Not all hazardous chemicals come in a bottle, however. When a home undergoes a renovation, precautions must be taken to avoid disturbing encapsulated lead paint or asbestos in older homes. Some plants can be poisonous to children or pets. It's important to learn what plants are hazardous before bringing them home.
How to Make Staircases Safer
Most stairs are safe, but sometimes there are situations where they can be dangerous if not appropriately lit or fixed up. Tripping is the most common problem, but older wood stairs, particularly outside, leading down from a deck, should be checked for structural integrity. If the stairs' material is slippery or outdoors where they can be rained on, consider adding anti-slip treads.
A staircase with inconveniently placed light switches can cause people to have to traverse them in the dark at night, and outdoor staircases, such as those leading up to the front door, sometimes aren't lit at all. Improved lighting on staircases is often an easy fix that homeowners can do. Homeowners should consider adding a light switch or installing additional lights on stairway landings to improve lighting. Consulting an electrician can help determine what's possible.
Stairs that are too steep or lack handrails can be dangerous too. Another common staircase hazard is railings too low for adults to hold onto comfortably while ascending or descending the stairs. To prevent accidents, banisters should be between 3'8" and 4'4" from the tread surface of the step to the gripping surface of the handrail.
Make Sure Furniture is Properly Secured
An improperly secured item of furniture can create a hazardous situation in the home. Children prone to climbing are at risk of getting injured by heavy dressers, chests, and armoires that have been pulled away from walls or tipped over. To prevent these accidents, homeowners should buy secure furniture anchors for top-heavy items or not secured to the wall properly.
Similarly, homeowners should only use furniture that's appropriate for the room. For example, a tall, heavy dresser is not suitable for a small child's bedroom.
Keep an Eye on Potential Problems for Pets
Having pets at home can be very rewarding, but they can cause problems if safety precautions aren't taken. Smaller pets can chew on electrical cords and might chew through them, exposing dangerous wires that could shock or electrocute the pet. If a pet chews on an electrical cord, homeowners should unplug the cord and check for other cords that may be within the pet's reach.
Blinds, drapes, and cords can pose a problem if pets get tangled in them. To prevent this, homeowners should shorten the cords so pets and kids can't reach them. Birds, in particular, require a discerning eye, as household dangers for birds can include otherwise innocuous things such as windows and open toilet seats.
Pets can also be injured if they're exposed to common house chemicals, such as when a home's exterior is sprayed for pests, and plants that are safe around humans might not be for pets. If a pet is exposed to toxic materials, consult with a veterinarian immediately.
Be Proactive About Home Safety Concerns
Homeowners who know how to handle common household hazards can better ensure home safety for themselves and their families. Further, knowing the signs of a well-maintained home can also help ensure there aren't any wayward hazards. With these tips, homeowners know what to keep an eye out for to stay safe at home.