Considering Home Upgrades? These Renovations Offer a Solid Return on Investment
Posted by Matthew Bizzarro on Friday, March 10, 2023 at 8:44 AM
By Matthew Bizzarro / March 10, 2023
Comment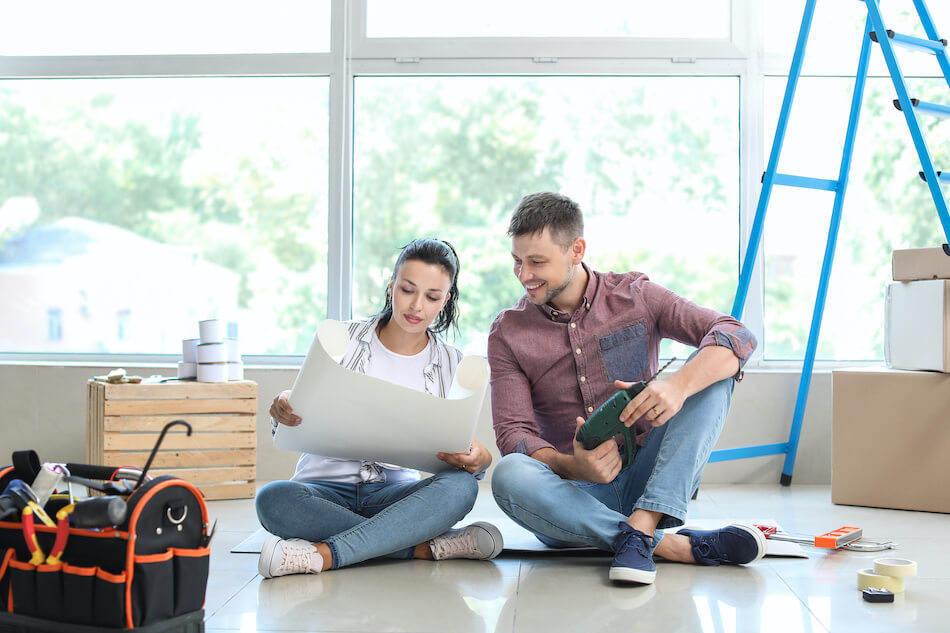 Taking on high-ROI home improvements can be one of the most fun and rewarding aspects of owning a home. However, not all home improvements will increase the home's resale value when it comes time to sell. For this reason, homeowners need to give serious consideration concerning which upgrades they invest in. The best home improvement projects are those that improve your quality of life in the short term and boost property value in the long term. Keep reading to learn about five home improvements with the best return on investment.
Replace Outdate Attic Insulation With an Energy-Efficient Upgrade
Traditional fiberglass installation ultimately has a shorter lifespan than today's more durable and efficient options. Green insulation is one of the most affordable energy-efficient home upgrades because it employs recycled materials such as foam or newspaper that have a minimal impact on the planet. In addition to saving on energy expenses concerning heating and cooling costs, owners can see an ROI of over 100 percent on insulation upgrades with an average initial cost of $1350.
A New Deck Is A Fun Up-Sell
Refurbishing an old deck or adding a new deck can add value to a home and boost its appeal when selling. Not only will the current owner have a secondary outdoor respite where they can share time with friends and family, but buyers often seek out homes with lovely decking. Compared to upgrades such as attic expansions or new additions, decking is considered one of the top ROI home remodeling projects.
On average, new decking can cost between $5,000 and $10,500, depending on the materials. Treated wood decks are classic and the most affordable option, but they tend to require a good bit of upkeep and degrade relatively quickly. Owners can expect to repay around 80 percent of their investment. Alternative and more modern options include composite or PVC materials. While they can cost 30 percent more than wood, composite decking calls for less maintenance and recoups up to a 90 percent ROI.
Small Kitchen Remodels Pay Off Better Than Big Ones
You don't need to build a gourmet kitchen in order to get a good return on investment for kitchen upgrades. The key to getting the most ROI on a kitchen remodel is to choose affordable yet wise upgrades. While going with the cheapest countertops, flooring, or cabinetry isn't generally desirable, a few small changes can make the kitchen a more functional and appealing space. Consider refinishing cabinets and hardware or upgrading to a quartz countertop with high-efficiency appliances, smart tech upgrades, and faucet installations. On average, owners can expect an ROI of as much as 80 percent with smart and affordable changes. The overhead costs of a complete kitchen remodel makes it hard to break even.
New Doors Make a High-ROI First Impression
Owners with standard doors might consider upgrading to high-level security steel entry doors. Not only does this add more protection for occupants and possessions, but they are more energy-efficient than traditional doors. This improvement can run as much as $1350 per door but offers an ROI of up to 90 percent. More savings can be reaped via self-installation, and many insurance companies offer policy discounts for these improvements.
A New Garage Door Increases Security & Resale Value
Speaking of doors and security, garage door upgrades are highly desirable for several reasons. Not only are most garages highly visible from the street, but they can be tempting for thieves in search of poor quality or older doors that they can break into easily. Updating a garage door averages $3,400, but can offer owners a return on investment of as much as 85 percent, especially if they are insulated.
Planning to Upgrade the Home? Choose Smart Improvements
Getting a solid return on any investment is always a bonus, so why should home projects be any different? This concept of smart upgrades can bring current owners enjoyment now while adding to the home's appeal for potential buyers in the future. Be sure to consult with an experienced remodeling contractor about the best ways to make smart upgrades.