Do Commutes Affect Home Value? 4 Questions to Ask Yourself Before Buying
Posted by Matthew Bizzarro on Friday, March 4, 2022 at 9:10 AM
By Matthew Bizzarro / March 4, 2022
Comment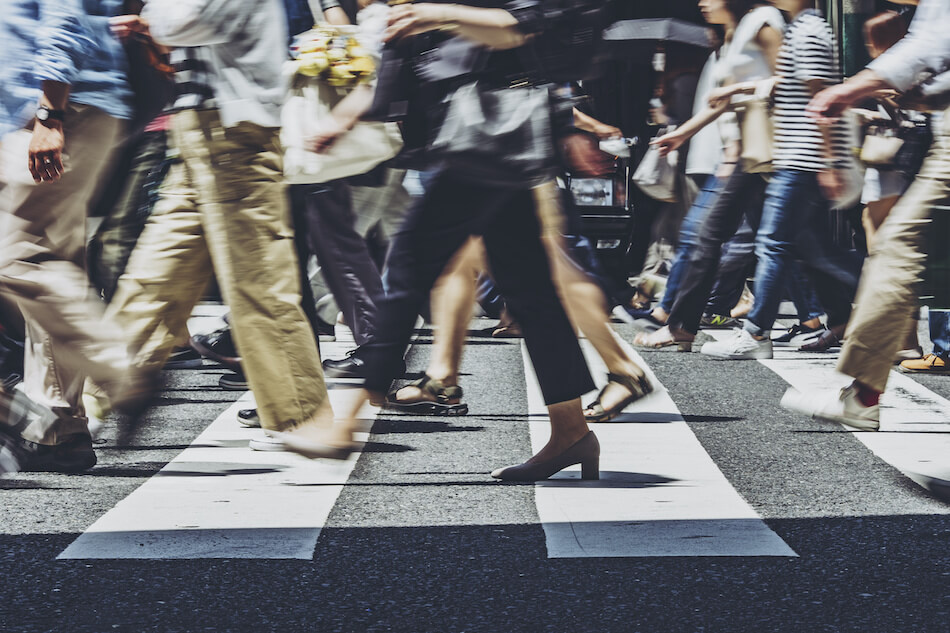 Commutes are one of the top things to consider when buying a home, but people sometimes overlook them as they shop for houses. Homebuyers may rightfully focus on the space of a home, how many bedrooms it has, recent high-ROI energy-efficient home upgrades, useable yard space, or if it was built using sustainable construction trends. They also tend to explore the amenities of living in a specific HOA or subdivision. As they examine all these critical factors, they might sometimes forget to consider how the home's location will affect their daily commute.
Travel times from a home to frequently visited places can affect property values and your quality of life. Don't waste time on the road; keep reading to learn four questions you should ask about commutes before buying a home.
How Much Time Will I Spend Commuting?
Currently, the national average driving commute is 27.6 minutes for a one-way trip, equating to about five hours a week. The average commute times for metro areas show that bus commuters spend 45 minutes getting to work, subway riders spend 47 minutes daily, and walkers spend only 12 minutes per day. No matter what, these times add up quickly.
For people who have even longer commutes, the amount of time traveling back and forth to work can easily exceed their annual PTO allotted by employers. It's not just distance buyers should consider; traffic congestion can also drive up travel times since navigating traffic jams makes for a highly stressful commute. Wise home buyers also consider access to major roadways and public transportation. In many cases outside urban cities, it takes 20-30 minutes to reach the rail or bus station. Motorists might struggle taking backroads, getting delayed behind school buses or at traffic lights on secondary roads.
Homeowners are often shocked to realize what rush hour driving looks like once they routinely begin to commute because it often looks very different than the Saturday drive they took when they toured the property. To get an accurate feel for a commute, buyers should do a "test ride" commute during the actual time they're driving to work. This way, they obtain a better idea of what a commute truly looks like and can determine if it would negate any positives about the property they're about to buy.
How Will Commuting Impact My Work-Life Balance?
It's not just commuting hours that should be considered, but also how a long or stressful commute might impact their work-life balance over the long term. When one household member becomes stressed from commutes, it can make them ill or cause them to develop other health problems. Difficult commutes can also have a ripple effect on non-commuting household members because they disrupt daily routines and cause friction. For these reasons and more, some people with the means may invest in a Pied à Terre. When buying a home, it's essential to determine if the commute would negatively impact health or quality of life.
How Will Commuting Fit Into My Budget?
Buying a home dramatically impacts household finances between a mortgage, homeowners' insurance, taxes, HOA fees, and other expenses. When planning a budget for life in a new home, commuting costs are an essential consideration. Factors to consider include:
Fuel costs
Wear and tear on a car
Auto maintenance and repairs
Higher insurance rates
Parking fees at transit or near work
Public transportation costs
Commuting costs can quickly exceed a budget if they're not accounted for in the early stages of financial planning. If the extra costs don't fit into the budget, house hunters might want to start looking for a similar home offering a less expensive commute.
Will My Commute Times Change With the Seasons?
Homes located in areas prone to winter weather or other climate conditions that can affect a commute are another top consideration to think about. Cities and towns in colder climates are typically prepared for wintry weather conditions, but this can still equate to a problematic commute for long periods during the year. Even in milder winter-weather states, commutes can be a problem if a stretch of bad weather occurs since these communities aren't typically prepared to manage wintry road conditions. Mountainous areas are also prone to dangerous driving conditions in any season.
Easy Commutes Make For a Better Home Investment
The bottom line is that commuting does matter because an otherwise perfect dream home could be a living nightmare if it adversely affects a lifestyle. Buyers concerned about the factors affecting a commute should do a test ride to work from any home they're interested in buying, calculate commuting costs into their budgets, and be realistic about how much time and effort they're willing to put into daily travel.