How Award Winning Agent Matthew Bizzarro Helps NYC Home Buyers
Posted by Matthew Bizzarro on Monday, November 18, 2019 at 4:25 PM
By Matthew Bizzarro / November 18, 2019
Comment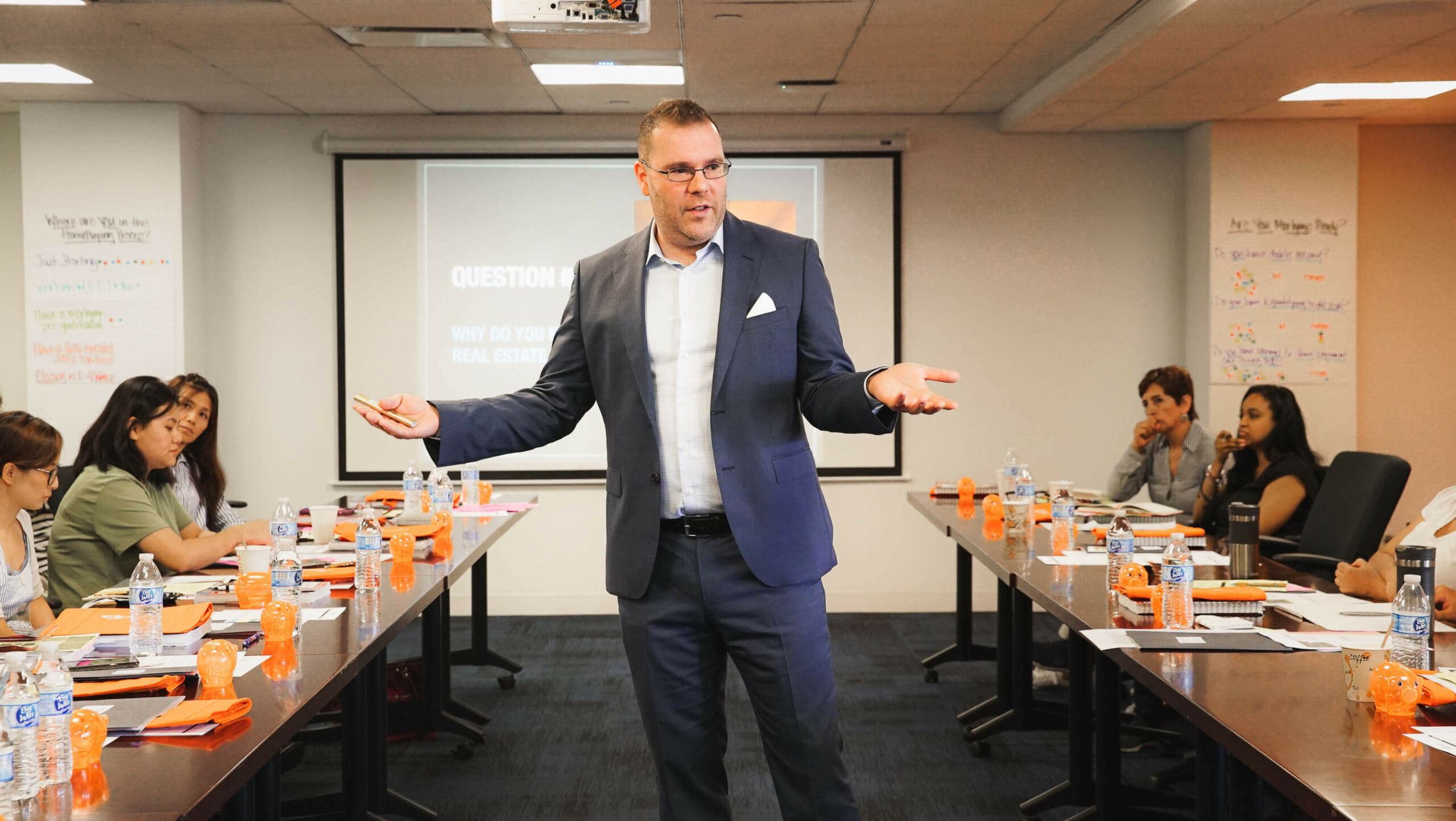 Of the thousands of real estate agents in New York City, Matthew Bizzarro stands out—and it's not just because of his name, although that doesn't hurt. At StreetEasy's second annual Essy Awards ceremony this fall, he beat out hundreds of agents to win the All-Star Buyers Agent award in recognition of the quantity of deals he closed below asking price. That night, he was also nominated for the Community Champ award for his involvement in Washington Heights, where he lives with his wife and three kids.
Bizzarro, a tall guy with a carefully groomed beard and perpetual grin, moved to Washington Heights in 2001 and never left. Those who know him say he lives out the qualities of a great agent naturally, and his commitment to his community is just part of who he is.
And as it turns out, getting to know Bizzarro doesn't take too long. He has a way of making clients and colleagues become friends, fast: "You just kind of trust him," says Mark Hildreth, a past client who bought a 1-bedroom co-op in the Fort George section of Upper Manhattan with his wife, Caitlin, in 2018. "He's totally transparent."
Greg Maro and his husband, David, had been searching for an apartment for over two months with no luck. They had looked all over Brooklyn, Queens, and Manhattan and connected with more than 40 agents.
Then they met Bizzarro. Before touring their first apartment together, the couple arranged to meet him in Fort George to get a sense of the neighborhood: "It was impossible to walk and talk with him on the street. He just kept getting greeted over and over again by people he knew."
As first-time home buyers, the couple couldn't afford a 20% down payment, but Bizzarro knew just what they needed, guiding them to a co-op that would accept 10% down. The first place they saw together was a beautiful, 600-square-foot, 1-bedroom starter apartment. It was exactly what they had been searching for—but it was at the upper end of their price range.
Bizzarro coached the Maros not to go in too low and instead encouraged them to put in an offer that would start negotiations. Ultimately, the couple negotiated the sellers down to $250,000, $25,000 below the initial asking price: "I truly believe we got the last affordable apartment in Manhattan."
Their apartment is across from Fort Tryon Park and the city's largest dog park, which is perfect for Bernie, their three-year-old Pekingese, who enjoys the lawns in front of the Cloisters.
"I love this apartment. It's rocketed us to the middle class," Maro says. "It's really incredible being a homeowner in New York City, and without Matt, I don't think it would have been possible."
A couple years later, he started picking up some sales deals, and eventually bought a co-op of his own in 2005. It wasn't until 2008, when the market crashed, that he really learned how to be a buyer's agent. "It was a challenge, but it taught me how to do my job really well," he says. Eventually, he moved into real estate full-time, opening his own boutique brokerage on West 183rd Street just off of Fort Washington Avenue. He named the brokerage the Bizzarro Agency, a nod to his grandfather, who had run his own brokerage in New Jersey decades earlier.
Although his path to real estate was not direct, his commitment to the community and easy way with people were always apparent. "My background has always been service," he says. "When you serve the client first, all good things happen from there. It sounds so crazy, but it's true."