The Importance of Getting a Home Inspection
Posted by Matthew Bizzarro on Thursday, February 3, 2022 at 8:50 AM
By Matthew Bizzarro / February 3, 2022
Comment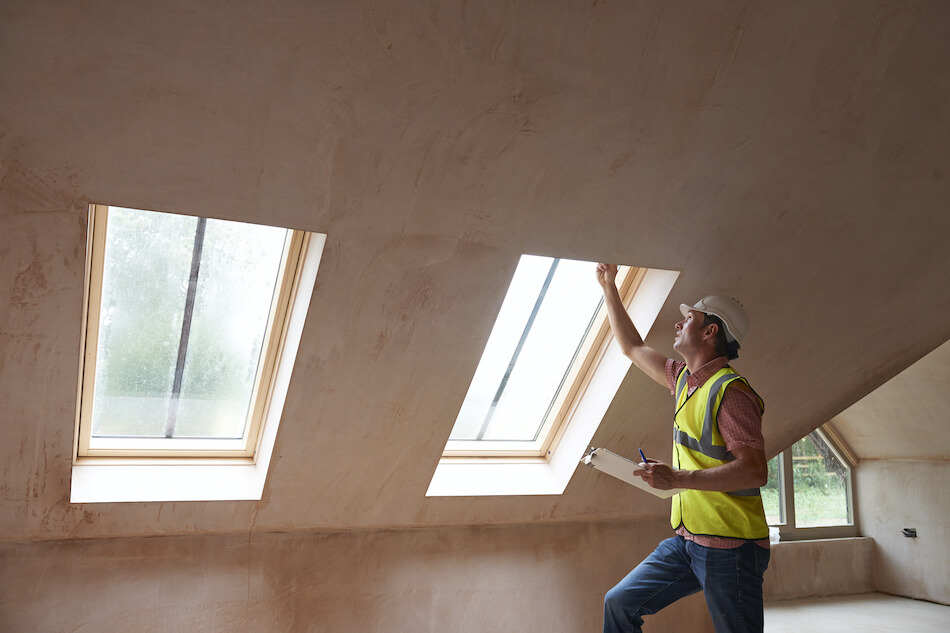 When a real estate transaction takes place, sellers want as much as they can get for their home, while buyers want to buy a reliable home at a fair and reasonable price.
A home inspection is one of the most important things to do when moving to a new house, as it can alert the seller to possible defects in the home or let the buyer know when there are hidden dangers in a home they want to buy. Many sellers invest in a pre-sale inspection in order to get a realistic idea of the home's value and prevent contract contingencies when closing the deal. However, buyers are often advised to have an additional inspection right after the contract process begins. Because the purchase of a home is such a large investment for most households, read on to learn more about four key reasons why home inspections are so important in the real estate world.
For informational purposes only. Always consult with a licensed real estate professional before proceeding with any real estate transaction.
What Buyers See Isn't Always What They Get
With an older home, any number of potentially serious issues can lay behind even the most beautiful exteriors and interior walls. Even with newer constructions, a home inspection isn't a waste of time or money. After all, one of the biggest home inspection mistakes you can make is not getting one.
Regardless of age, costly troubles can hide in any house, but a qualified home inspector can detect everything from structural issues to what lies behind the walls and where the eyes can't readily see. Buyers can avoid potentially costly future problems with a preventive home inspection.
Spend a Bit Now... Save Money Down the Line
While a home inspection can cost between $300 and $500 upfront, it can end up as money well spent after moving into a home. For sellers, a good home inspection can equate to proving to buyers the true value and condition of their home.
Because home inspectors are certified and trained to expertly examine hundreds of home factors such as foundations, cosmetic issues, and minor and major systems on properties, they can discover potential issues before the sale is completed. Major problems covered in home inspections that might be considered for contract contingencies or buyer negotiations include:
Roofing issues
Poor or faulty electrical wiring, including loose electrical outlets
Window compromises
Water heater issues
Plumbing problems
These issues may not only be costly to repair, but could result in danger to occupants. Being aware of these in advance can help buyers avoid disaster and overpaying for the property.
Home Inspections Can Create Negotiation Opportunities
The art of negotiating a home's price is best done by professional real estate agents, but with a home inspection on hand, buyers can dictate what's important to them to determine what they might want to have fixed prior to buying. In cases where sellers don't want to repair serious issues discovered during inspections, price negotiations or seller concessions may come into play. Legal stipulations giving buyers the chance to cancel contracts if the seller backs out of concessions or repairs can be inserted into agreements, should inspectors find problems.
Buyers Know What They're Buying, Sellers Know What They're Selling
Most people have experienced the disappointment of having a much-anticipated package arrive broken or to be not as advertised. Imagine making one of the biggest purchases of a lifetime, only to move in and start experiencing costly issues. Researching a home requires experience, and there is no one more qualified than a professional home inspector. Skipping this step could lead to making a huge "money pit" mistake that costs significant amounts of money in home improvement costs.
Looking for Home Inspection Experts? Call the Bizzarro Agency
The results of not investing in a home inspection—or even two—can equate to a financial mishap on either the seller or buyer's side. This small investment is well worth it when making such a huge purchase, and one of our local professional real estate agents is the perfect person to help buyers find the most reputable home inspectors in town. Contact us today to help with buying or selling your home and we'll be able to offer guidance through each step of the process, including the home inspection.
For informational purposes only. Always consult with a licensed real estate professional before proceeding with any real estate transaction.