5 Smart Tech Upgrades That Can Increase Rent & Value at Your Rental Property
Posted by Matthew Bizzarro on Saturday, March 12, 2022 at 6:34 PM
By Matthew Bizzarro / March 12, 2022
Comment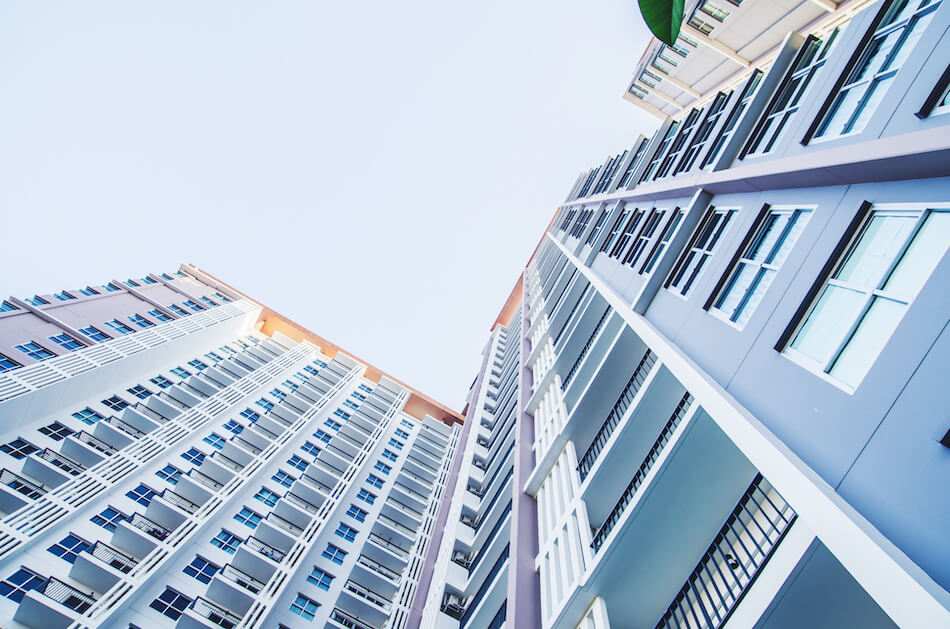 As a property investor, you will always seek ways to add value to your properties and increase passive income. Did you know that smart technology home upgrades can drastically impact the value of your rental property? From controlling the temperature to increasing security, there are many ways that the latest technology can help make your property more attractive to future renters.
In-Unit Smart Home Upgrades
When considering how to make your property more attractive to tenants, consider providing a complimentary smart hub. Increase your tenant's quality of life by providing a smart thermostat, smart lights, and more. By connecting these devices with a smart hub, they'll enjoy voice-control conf
These upgrades can also your tenants to remotely operate the appliances and devices in their apartments, thus increasing home energy efficiency. Given the current cost of living, that's a win-win for landlords and tenants.
Cloud-Based Surveillance Systems
No apartment building would be secure without TVL cameras that provide a clear picture for security purposes. If one of your tenants falls victim to a property crime or violent crime on your property, you can use surveillance systems to help them make a claim. Video footage of the incident would enable them to make an insurance claim and would be extremely helpful in a police investigation.
However, how property managers and investors use security cameras is changing drastically. More property investors are implementing cloud-based video security systems to protect their properties. This is for a few main reasons:
Cloud-based surveillance allows system administrators to access security camera feed from anywhere using an app or cloud-based control center.
With cloud-based technology comes the potential for integration, allowing security teams to integrate access control and video security for identity verification or to apply video analytics for automated threat detection - enabling security teams to receive security alerts on their mobiles based on threats detected.
Investing in sophisticated surveillance systems will help increase your tenants' feeling of safety, knowing that their property managers have visibility on the property from anywhere.
Mobile Access Control
Mobile access control is one of the leading security solutions, and your future tenants are willing to pay more for it.
Mobile access control allows the tenant to enter the building as quickly as possible, reducing the time they spend waiting outside the building. The tenant can enter without withdrawing their mobile device. Instead, they can simply enter by waving their hand over the reader. This motion will trigger remote communication using BlueTooth or WiFi communication with their mobile device. Once their device is detected, the tenant can enter the building.
One of the most attractive aspects of this technology is that it makes entering the building much more hygienic. Your tenants will not need to touch buttons or pin pads to enter the building, which can quickly become hotspots for germs. Instead, they can enter contactless without compromising their health - a valuable feature in the modern climate.
Parking Garage Security
When increasing security to your property, you shouldn't just think about the property itself. You should also consider your parking facility. Tenants will be vulnerable when walking to their vehicles and don't want their cars stolen from your property. Additionally, you don't wish unauthorized drivers to enter your parking facility and use spaces intended for your tenant.
For this reason, you should secure your parking facility from people entering on foot using access control door locks and gate systems to prevent other drivers from entering the parking garage.
Visitor Management Systems
Keeping accurate visitor logs is essential in investigating an incident on your property. You can integrate a visitor management software solution with your access control system to provide easy entry for visitors and maintain accurate logs.
This will allow your tenants' visitors and deliveries to enter the building by filling out registration forms on their mobile devices. Filling in a registration form will grant them temporary access credentials to get inside the building. Because the access credentials are temporary, the visitor will not be able to reenter the building once they leave without registering again.
Attract Top Tenants With the Best Rental Upgrades
Smart technology is the best place to start if you're looking to upgrade your building and make it more attractive to tenants. Aside from improving the visual appeal of your apartment properties, innovative technology can improve home security and make the building more user-friendly. Consider whether any of the tools listed above could significantly improve the appeal of your property.