Investing in Real Estate: 5 Great Ways to Get Started
Posted by Matthew Bizzarro on Thursday, March 10, 2022 at 8:52 AM
By Matthew Bizzarro / March 10, 2022
Comment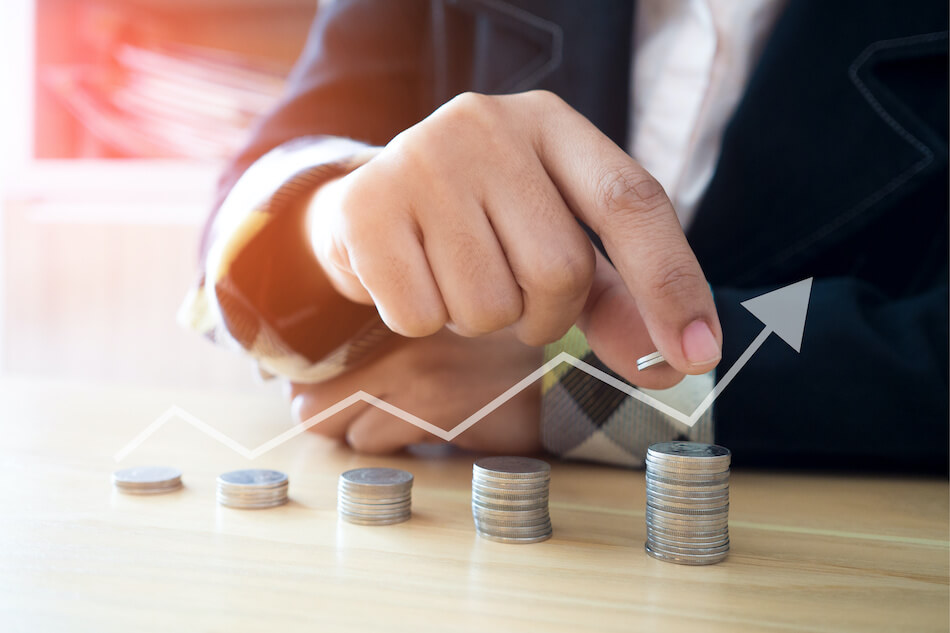 Investing in real estate is a great way to diversify your portfolio and plan for the future. There are many types of real estate investments. From investing your first home to purchasing rentals for passive income, each type of investment has unique criteria and benefits.
Investing in real estate doesn't necessarily mean buying a property, although it can. Interested real estate stakeholders will find several types of opportunities they can pursue, either physical real estate properties or investment methods that don't involve actual ownership. Keep reading to learn about the most common types of real estate investments.
For informational purposes only. Always consult with a licensed real estate professional before proceeding with any real estate transaction.
Invest in Residential Real Estate
Residential real estate is an appealing option to investors because there are numerous options. The most common practice is buying a home for personal use. When you choose to buy a home instead of renting, you start building equity after making a down payment and can earn capital gains on the sale of your home.
More advanced investors may choose to buy a property to rent out for the long-term or short-term. Either strategy results in passive income. Long-term rentals equate to more predictable revenue since leases traditionally go year to year. Income from short-term rentals is less predictable but usually goes for higher rates, offsetting vacant periods.
Other options for residential real estate include house flipping and house hacking. Investors pursuing house flipping buy a fixer-upper and make necessary repairs and energy-efficient home upgrades. Once completed, they quickly put the house back on the market at a higher price point. House hacking involves buyers purchasing a multi-family property and living in one of its units while renting the rest of the home out. This helps scale back on their housing expenses and gain equity much faster.
Invest in Commercial Real Estate
Commercial real estate (CRE) is similar to residential, except the property is rented to businesses instead of individuals. Examples of commercial property options include space in a strip mall, a standalone building zoned for commercial business, a gas station, a restaurant, or another type of business model. CRE often appeals to investors because these leases are typically long-term, and owners can charge higher rents, which means predictable passive income for years.
Pro tip: Before investing, it's essential to understand the types of commercial real estate leases that are available.
Invest in Raw Land
Investors often buy raw land to develop it into residential or commercial space. This option is more complex and, usually, it's the more experienced real estate investors who pursue land investments. It usually takes enormous amounts of money, along with specified knowledge in areas such as market research, zoning, building codes, environmental issues, in addition to the "regular" knowledge required for buying and selling property.
Invest in Real Estate Investment Trusts (REITs)
REITs are great opportunities for investors who want to enter the commercial real estate market but prefer hands-off involvement. REITs enable investors to gain the benefits of ownership but do not juggle the responsibilities or hassles associated with property management. REITs work similarly to the stock market because shares are bought and sold in a comparable fashion.
Basically, a corporation (trust) takes investor money and uses it to buy and operate commercial properties to generate income. Investors who hold REIT shares are paid annual dividends through the trust, at least 90% of the trust's taxable income. Alternatively, investors can choose to sell their shares at their current market value at any time. REITs can be publicly or privately traded—but individuals should understand the risks.
Invest in Real Estate Investment Groups (REIGs)
Investors who want to own rental real estate but don't want hands-on management often look at REIGs. How it works is that a company develops a plan to build a new property or buy an existing property that houses blocks of apartments or condos. To finance the project, they seek investors and sell the units. Investors own the unit(s) they buy but play no role in any of the operational aspects of the property. The company handling the property pays owners an agreed-upon percentage (typically a lower amount than REITs) and keeps the rest for themselves.
Choose The Real Estate Investment That Supports Your Goals
People considering real estate investment opportunities should do their homework, not unlike any other investment. There are pros and cons to every type of real estate asset, depending on investment goals. There may be a specific route that best serves their interests.
For informational purposes only. Always consult with a licensed real estate professional before proceeding with any real estate transaction.