Matthew Bizzarro Crowned NYC's 'All-Star Buyer's Agent' by StreetEasy
Posted by Matthew Bizzarro on Thursday, October 24, 2019 at 4:40 PM
By Matthew Bizzarro / October 24, 2019
Comment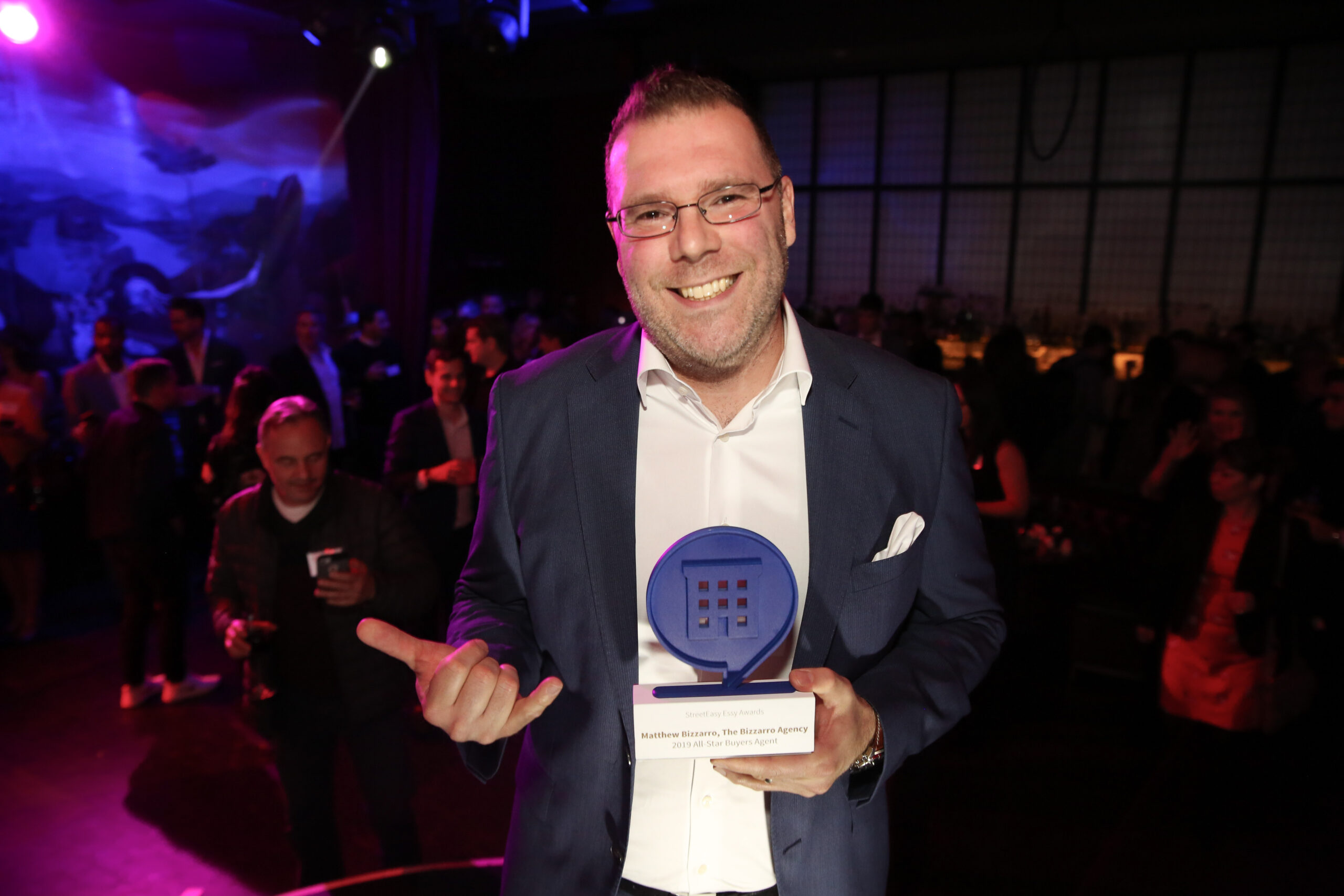 If there's one thing we know, it's that real estate in New York City is unlike real estate in any other corner of the world. We see up close just how dedicated NYC agents are. Now in its second year, StreetEasy's Essy Awards celebrate agents for all the tireless work and countless hours they devote to doing whatever it takes to help New Yorkers find a new home.
The Essys is a night of celebration and awards—but it isn't your typical award show. Every year, StreetEasy gathers a unique crowd of agents who truly thrive in New York's competitive arena. They eat. They drink. They chat. They might even dance a little. But most importantly, they take a moment to pause and shout out a few select agents who truly shined.
This year, StreetEasy handed out Essy trophies to six winners. First, they narrowed a pool of hundreds of agents down to a few finalists in six categories. It wasn't easy—they crunched the numbers, poring over tons of StreetEasy data and countless testimonials sent in by agents and clients alike. The 2019 Essys finalists were ultimately determined based on the quality and consistency of their work.
According to StreetEasy, Matthew "won due to his great negotiation skills, as measured by the sheer number of deals he has closed below listing price. Buyers who work with Bizzarro can expect to have a strong negotiator on their side of the table."
Original Post: https://streeteasy.com/blog/essy-awards-winners-2019/