Moving Tips: How to Prepare a Moving Timeline
Posted by Matthew Bizzarro on Monday, March 7, 2022 at 9:04 AM
By Matthew Bizzarro / March 7, 2022
Comment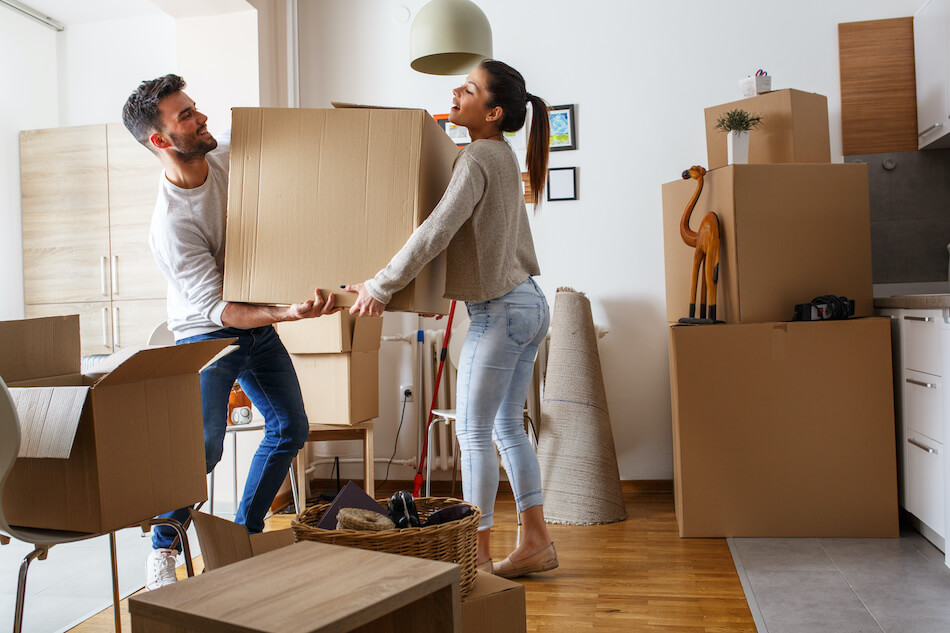 Moving to a new home requires significant planning and coordination. Without a concrete plan, this giant task is likely to go awry. The key is to make sure that when something does go wrong, it's not a significant event. When prepping for a move, to ensure the most critical steps aren't missed, it's helpful to create a moving timeline. This way, each step can be ticked off the list as it's completed.
An unorganized timeline will leave you buried in packing peanuts and an endless to-do list, so this moving checklist should help you stay on track. Keep reading to learn how to create a moving timeline for packing and organizing that will take all (or at least a lot of) the stress out of moving to your new home.
Three Months Before Moving Day
Three to four months out is a good time to start purging belongings no longer needed or wanted. Plan to donate, recycle, or give away items, while throwing out any unusable or beyond repair possessions. Downsizing significantly makes a move less cumbersome and brings down the overall cost, leading to the next steps. Decluttering is one of the best ways to eliminate common home safety hazards, helping you stay safe during your move.
Roughly three months before moving day, determine a moving budget, so it's known how much money is needed. Items to remember to include are movers' costs, temporary lodging (if applicable), packing materials, pet lodging (if desired), and other related expenses. During this time, you can also start planning any high-ROI energy-efficient upgrades so that they're ready to go in the new house.
This is also a reasonable timeframe for collecting packing supplies, such as boxes, packing tape, wrapping paper, and bubble wrap. Individuals can find many sources to get free moving boxes or other packing materials—as they say, the early bird gets the worm!
Six Weeks Before Moving Day
As the moving day is quickly arriving, determine if the move will be made DIY or by professionals. If planning to go the do-it-yourself route, be sure enough hands are on board to help, and there are sizable vehicles to transport boxes and furniture. If planning to go with a moving company, get at least three estimates, and once decided, book ASAP because the best movers book quickly and desired dates may not be available. Booking early also ensures a timely move from one end of the move to the other. If renting a truck, book early to lock in the best prices.
If not completed already, drop off donations and gifted belongings, pack up less-used items to move, and then plan a moving sale for the rest. Options include an online shop or in the driveway/home. If going online, list sooner than later to give enough time to properly package and ship without this task interfering with other critical moving plans.
Four Weeks Before Moving Day
Approximately a month before moving day, begin to plan for utilities. If planning to transfer existing services, let the provider know where the new service is needed. For any new utility companies, start setting dates for installation—remember to also plan for disconnection and settle accounts with companies whose services are no longer needed.
Along with transferring utilities, a month before the move is an excellent time to let banks, insurance, and any recurring deliveries know the new address. Remember to let the post office know of the move so mail can be forwarded if anything is missed.
If any big-ticket or essential items aren't coming along for the move, be sure to start purchasing replacement items, so there is sufficient time for on-time delivery. Now is also an excellent time to start accelerating the packing process, so it's not left until the precious weeks before the move. A box or two a day is a good rule of thumb.
One and Two Weeks Before Moving Day
The last week is the most hectic, so hopefully, the above tasks have been completed, and a good portion of the packing is now done. Now's the time to focus on cleaning, organizing, and finalizing any last-minute packing. Also, double-check with any companies involved to ensure everything is still on track.
If there is access to the new house, try to do a deep cleaning and move over essential items, especially first-night containers. No access to the home? Plan to arrive early and ensure that first-night containers come with personal vehicles so they're more easily located. Nothing worse than doing late-night runs to the store for snacks, linens, toothbrushes, and other essentials that are hopelessly lost in boxes.
Moving Is Easy With an Organized Timeline
Moving to a new home can be stressful. Trying to accomplish everything at once will leave you feeling overwhelmed. By planning on a timeline, it's less likely anything critical will go awry, and you can simply focus on enjoying your new home.