Moving to Westchester County? 10 Things You'll Love About Living in Westchester County
Posted by Matthew Bizzarro on Wednesday, May 3, 2023 at 11:00 AM
By Matthew Bizzarro / May 3, 2023
Comment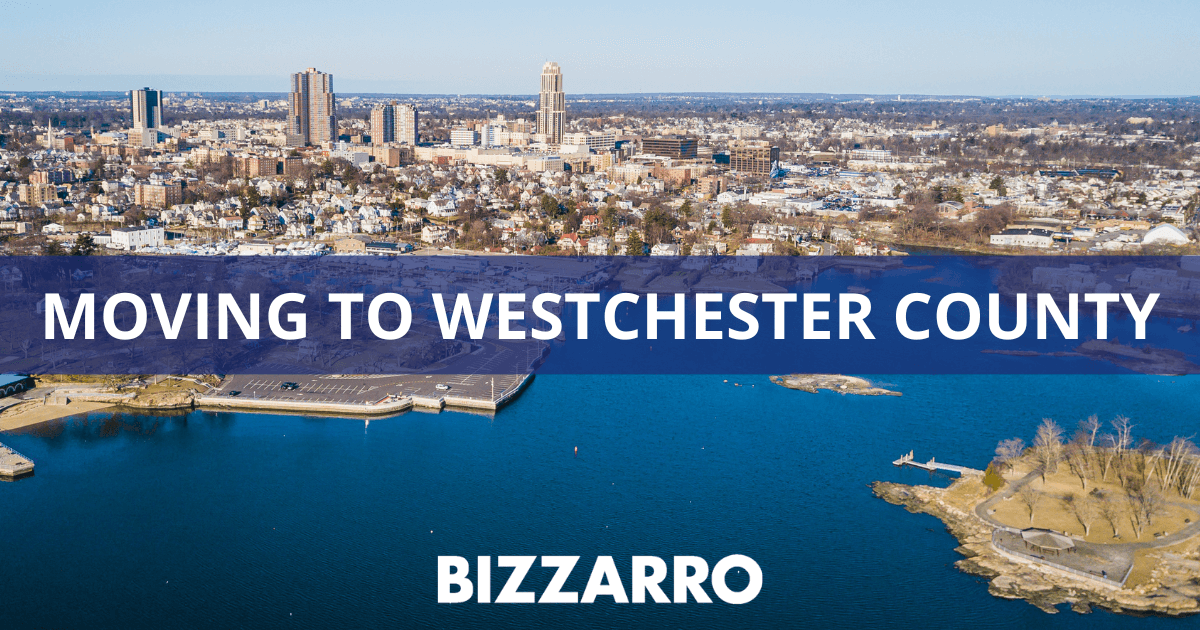 About one hour north of New York City is Westchester County—or just "Westchester" as it's locally known—part of the city's metropolitan area and home to almost one million. Westchester contains 23 villages, 19 towns, and six cities, giving potential residents many places to explore before deciding where they want to reside within the county.
Living in Westchester is an excellent option for those who want to be close enough to the big city but enjoy a quieter pace of life in the suburbs. If you're moving to Westchester County soon, here's what to know about several everyday factors, from the cost of living and the job market to things to do and schools throughout the area.
10 Reasons to Move to Westchester County
Many educational options
Excellent job opportunities
Proximity to New York City
Public transportation options
Classic homes with yard space
Beautiful parks and nature preserves
Vibrant arts and culture scene
Plenty of restaurants and shops
Scenic riverfront attractions
Historical landmarks and museums
Cost of Living in Westchester County
Westchester County has a cost of living index of approximately 160, which means that the average cost of living is 60% higher than the national average based on an index of 100. Housing, transportation, taxes, utilities, and groceries are the highest-ranking factors.
Westchester's home prices are the largest contributor by far, with the median home value hovering around $665,000. This is 36% higher than the national average of $428,000.
Apartment rentals can also be pricey, though not as expensive as rental prices in nearby New York City. These typically range from $1,400 for a studio to around $3,500 for a four-bedroom apartment. Those looking to rent a detached, single-family home can expect to pay anywhere from $2,000 per month for a two-bedroom floor plan to upwards of $10,000 for a six-bedroom house.
Other average monthly expenses to consider when living in Westchester County include the following:
Utilities: $214 (electricity, gas, water, and waste removal)
Groceries: $1,800 (four-person household)
Entertainment: $430
Child care: $2,100
With these and other costs in mind, a household of four can expect to pay roughly $8,500 per month or $102,000 annually for living expenses in Westchester County.
Westchester County Job Market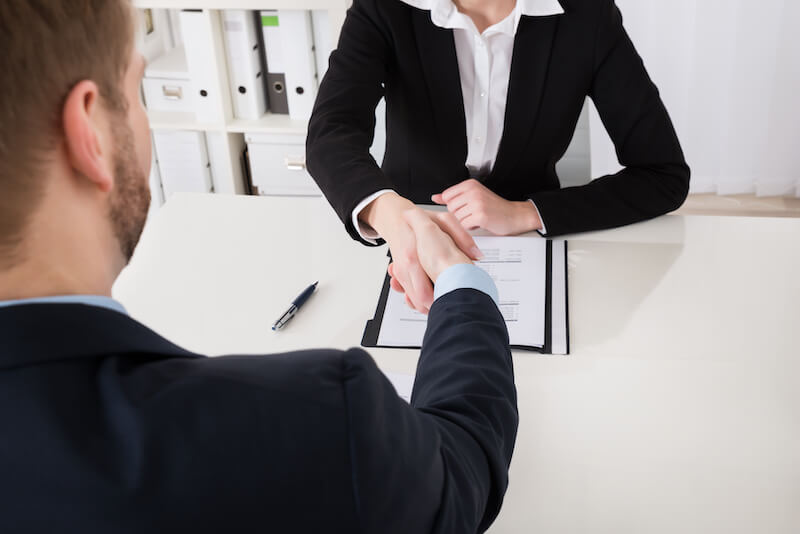 Westchester is a hub for various industries, including health care, technology, financial services, education, and retail. Several Fortune 500 companies have offices in the area, including PepsiCo, IBM, MasterCard, and Heineken USA. Other large employers in Westchester include Regeneron Pharmaceuticals, Acorda Therapeutics, Consolidated Edison, and Morgan Stanley.
The county's workforce stands at approximately 500,000, with the cities of Yonkers, White Plains, New Rochelle, and Mount Vernon representing the largest number of employed residents. Sales, office support, and management positions are the top three occupations, and growing industries include life sciences, technology, and clean energy.
To promote business growth, Westchester County offers attractive tax incentives to companies wanting to move or expand in the area. These include sales tax exemptions for new construction projects and not-for-profit organizations, among other benefits. The county also provides training programs and workshops to help businesses succeed in the public and private sectors.
Popular Industries in the Area
Westchester County has several popular industries, including healthcare and social services, educational services, finance, and real estate. These industries employ nearly 50% of the county's workforce, primarily in healthcare and social assistance.
The healthcare industry's surge in Westchester can be attributed to a workforce specializing in medical services and significant expansion within the medical construction sector. One notable example is the White Plains Hospital Center for Advanced Medicine and Surgery, which completed construction in 2022.
The construction and beverage manufacturing industries are also experiencing significant growth due to strong demand for housing and the rise of craft breweries and distilleries.
Things to Do in Westchester County
Moving to Westchester County offers many activities and entertainment, from the Long Island Sound beaches and parks to the downtown scenes of Katonah, Bronxville, and Rye. The county also has many performing arts venues, museums, shopping centers, and sports facilities, keeping residents busy year-round.
Outdoor Activities
Water enthusiasts will want to head west and explore the picturesque towns along the Hudson River, such as Croton-on-Hudson and Ossining. Croton Point, Teatown Lake Reservation, and George's Island are all excellent spots to enjoy fishing, kayaking, and sailing. Other hotspots on the west side include Sleepy Hollow Country Club, Kensico Dam Plaza in Valhalla, and Untermeyer Gardens in Yonkers.
On the east side, visitors can explore the Long Island Sound beaches of New Rochelle, Larchmont, Mamaroneck, Rye, and Port Chester. Other popular outdoor destinations include the Greenburgh Nature Center in the Scarsdale neighborhood, Harvest Moon Farm & Orchard in the North Salem community, and Ward Pound Ridge Reservation Trail in the Pound Ridge area.
Local Attractions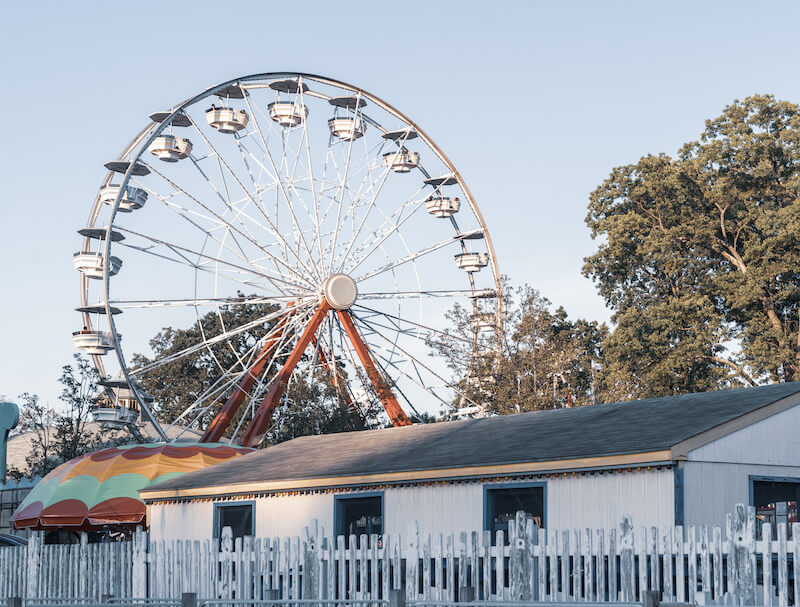 Life in Westchester County wouldn't be complete without frequent visits to some of the most popular attractions. These include the Capitol Theatre, an eighteen-hundred-seat, multi-use venue in Port Chester; Playland, a historic amusement park in Rye; and New Roc City, a 25-acre entertainment and retail complex in New Rochelle. Additionally, the county has a vibrant art scene with galleries like the Neuberger Museum of Art in Purchase and theatre spaces like Chappaqua Performing Arts Center.
Old Croton Aqueduct Trail, Lyndhurst Mansion, and Muscoot Farm are popular attractions in the county. Other hotspots include Tarrytown Music Hall, Westchester Children's Museum, Lasdon Park & Arboretum, and Hudson RiverWalk Park in Tarrytown.
Restaurants & Nightlife
Westchester County offers its residents and visitors many restaurants, from casual eateries to fine dining establishments. Some of the county's most popular spots include the Italian trattoria Buon Amici in White Plains, the upscale farm-to-table Blue Hill At Stone Barns in Tarrytown, and Fatt Root, featuring street-food-inspired dishes from Asia.
After dinner, locals flock to Westchester's top nightlife spots. These include the trendy Garage at Lucy's in Pleasantville, open until 4 a.m. six days a week; Don Coqui's in White Plains, with its lively Latin music scene; and the 1930s-themed The Blind Pig of Westchester, also in White Plains.
Lastly, Westchester's growing craft beer scene, led by Captain Lawrence Brewing Co. in Hudson Valley, is another popular draw for locals. Other craft breweries of note include Broken Bow in Tuckahoe, Yonkers Brewing Co., and Decadent Ales in Mamaroneck.
Westchester County Climate
Westchester County is in the humid continental zone, with hot summers and cold winters. The average year-round temperature hovers around 50° F, with winter lows in January averaging 20° F and summer highs in July averaging 82° F. Rainfall is consistent throughout the year, with an average of 50 inches annually or about 120 days of precipitation. The wettest month is May, with 12 days of rain, and the driest is February, with only eight days. Snowfall averages 30 inches annually, and sunny days account for approximately 200 days each year.
Summer is ideal for visiting Westchester County due to the warm weather and longer days, which provide ample opportunities for outdoor fun. Westchester residents come alive during this season, taking advantage of water activities along the Hudson River, Long Island Sound's public beaches, and amusement parks like Playland.
Traffic in Westchester County
Nighty-five percent of nearly half a million workers in the county commute to and from work daily, causing traffic in Westchester during rush hours. 60% of commuters drive alone to work, while 9% carpool with others. Another 25% use public transportation, leaving only 6% walking or biking to work.
The majority of traffic in Westchester is directed toward Manhattan-bound routes due to approximately 30% of the county's residents commuting to New York City daily. As a result, major roadways leading to NYC, such as I-87, the Bronx River Parkway, and the Hutchinson River Parkway, are often congested during rush hours. The busiest times are from 6 to 9 a.m. and 5 to 7 p.m.
Driving times vary significantly throughout the day and between locations. During non-peak hours, a trip from White Plains to Midtown Manhattan can take 45 minutes to an hour and fifteen minutes. During peak times, however, driving can take up to two hours in either direction. Traveling with an E-ZPass can help save time and money when accessing certain highways and dedicated E-ZPass lanes.
Many commuters opt for public transportation options like the Metro-North Railroad or Bee-Line Bus System to beat traffic. Most train stations along regional lines offer parking lots for commuters, though most are available by permit only, with proof of residence depending on the station.
Alternative Routes
New York State offers a free web-based program called 511NY which provides real-time travel information and alternate routes to avoid congestion. 511NY can also review construction, weather, and traffic-related data, including fender benders, road closures, and slowdowns.
Some potential roads to avoid during rush hour include the Taconic State Parkway and State Route 59. Most of the Taconic accommodates only two lanes, while SR 59 is the main artery connecting Palisades Center, the third-largest enclosed shopping mall in New York State.
Westchester County Public Transportation
Westchester offers public transportation options to make it fairly easy to get around the county and New York City without owning a car. The Metro-North Railroad connects Westchester to the Manhattan borough and other parts of the Hudson River Valley, with commute times south of White Plains under 35 minutes to Grand Central Station. Fares vary widely depending on the time and day of travel, the distance between stations, and the type of ticket purchased. A 20-trip ticket during peak hours from Bronxville to Grand Central Station costs about $184. Larchmont to Grand Central Station is about $204 for 20 rides during peak times.
The Bee-Line Bus System is Westchester's public bus service, offering 64 routes and serving over 100,000 riders daily. Bee-Line bus stops are conveniently located throughout the county, with 65% of Westchester residents within walking distance of one. Fares start at $2.75 one-way, with one free transfer to other Bee-Line buses, NYC buses, and the subway.
Rideshares like Uber and Lyft also provide transportation throughout Westchester. A trip from White Plains to Manhattan's Upper West Side neighborhood can range from $50 to $80, depending on the route and time of day.
Schools in Westchester County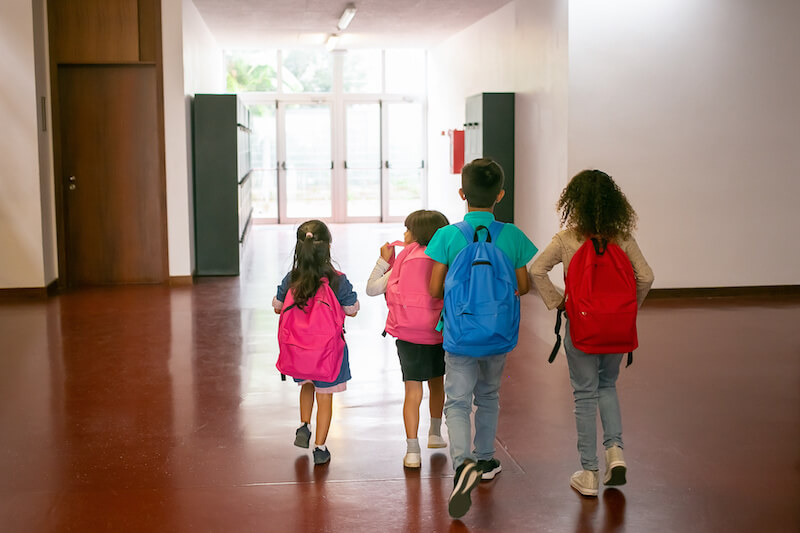 Westchester County has 40 public school districts, with 255 schools enrolling approximately 145,000 students. Public schools across the county include Greenacres Elementary in Scarsdale, Rye Middle School, and Horace Greeley High School in the Chappaqua neighborhood.
Westchester also has 118 private schools, enrolling roughly 31,000 students. Tuition costs range widely from $3,000 to $22,000 per year. Some private institutions include The Masters School in Dobbs Ferry, EF Academy in Thornwood, and Immaculate Conception in Tuckahoe.
Colleges, universities, and vocational schools total 14, with Manhattanville College, Sarah Lawrence College, and Iona University among the most well-known. The State University of New York at Purchase, a four-year public college across the street from PepsiCo, offers several undergraduate programs with a special focus on the performing arts. Additionally, Westchester Community College in Valhalla offers two-year degrees and certificate programs, while Pace University has campuses in Pleasantville and New York City.
Ready to Move to Westchester County?
A strong job market, exciting things to do across the county, ample public transportation options, and various educational opportunities make Westchester an excellent place to call home. Visit the area today to experience what living in Westchester County could be like—there's something for everyone here!