NYC Cost of Living Guide: How Much Does It Cost to Live in New York?
Posted by Matthew Bizzarro on Wednesday, September 21, 2022 at 8:58 AM
By Matthew Bizzarro / September 21, 2022
Comment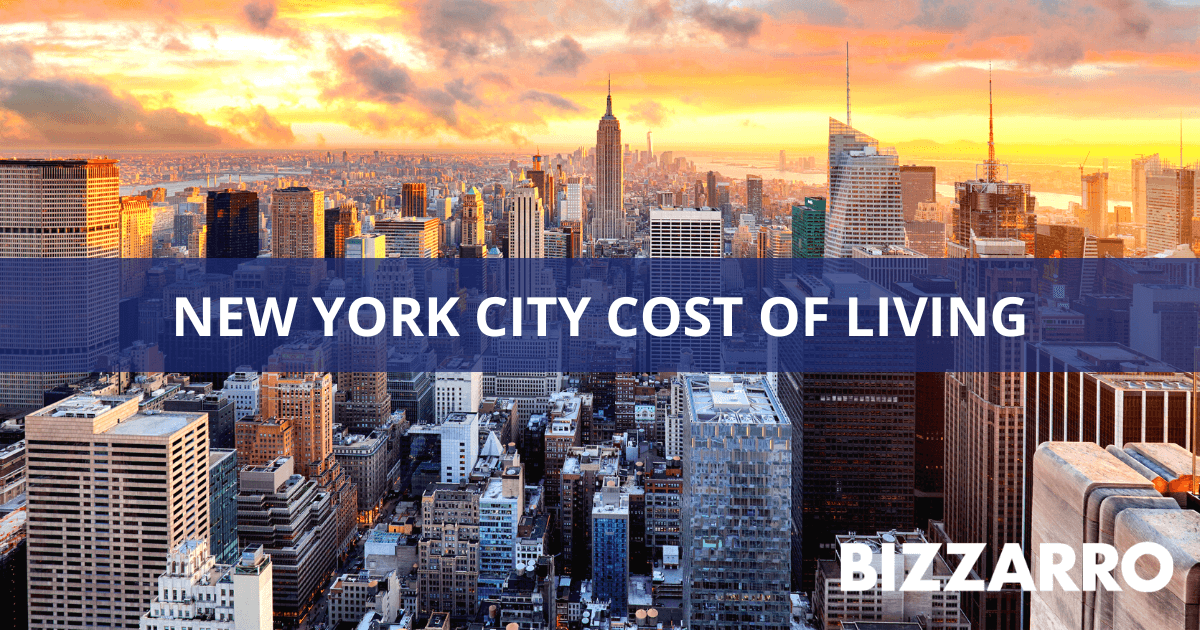 How Much Does it Cost to Live in New York City?
From Broadway shows to five-star restaurants to sprawling Central Park, New York City is brimming with opportunities for its more than eight million residents. They pay a high price for the perks and benefits of living in such an iconic metropolis, but context is key when evaluating the NYC cost of living.
The city spans five unique boroughs and more than 300 square miles, making it challenging to calculate an accurate cost of living average. City-wide cost of living averages may be inflated by ultra-expensive areas and don't represent New York City's most affordable neighborhoods. By researching the true cost of living in New York City, anyone can create a realistic budget and thrive in The City That Never Sleeps.
Housing Expenses in New York City
Housing is the most costly monthly expense in the average New York budget. Housing in New York City is more than 20% more expensive than in Boston and more than 30% more expensive than in Los Angeles. San Francisco is the only city in America with average housing prices higher than New York City.
The average cost of an apartment across all five boroughs of New York City is just shy of $3,000 for a one-bedroom and about $3,500 for a two-bedroom. Rental costs differ wildly from borough to borough, so it's essential to factor in the neighborhood when deciding on a budget for a New York City lifestyle.
While roughly 70% of New York City residents rent, buying is also an option. Real estate in New York City can be a valuable long-term investment, as property values have increased in all five boroughs during the last two years.
Another sneaky housing expense in New York City is the cost of utilities and amenities. The average utility cost in New York City ranges between $200 and $300 per month, similar to monthly energy bills in New York state.
There will be separate expenses for New York City condos, called condo fees or HOA fees. These fees cover condominium expenses, including the use of amenities like pools and fitness centers, and the management and maintenance of the building.
Cost of Living in Manhattan
Manhattan real estate is the most expensive in New York City. The average Manhattan rent can exceed $5,000 per month. The most expensive Manhattan neighborhoods can be found in and around the downtown area, where rent for a one-bedroom apartment starts at around $4,000.
Manhattan is not without more affordable options; the Upper Manhattan area is home to numerous affordable neighborhoods. The Inwood community and the Washington Heights neighborhood are both in northern Manhattan, and the average rent for a one-bedroom apartment in these neighborhoods is less than $2,000 per month.
Housing prices here usually range around $1.5 million. But while Manhattan has high housing costs, the average cost of utilities is on par with the rest of the country.
Cost of Living in Brooklyn
Brooklyn is the most populous borough in the city. If it were its own city, it'd be the fourth largest by population and one of the ten most expensive, making Brooklyn real estate some of the world's most desirable.
The average rent for apartments in Brooklyn is around $4,000. A studio is less than $3,500, and a two-bedroom is typically in the $4,500s. The average one-bedroom has about 650 square feet of living space.
The median home price in Brooklyn ranges between $800,000 and $1 million, and prospective homebuyers shopping in Brooklyn should expect to pay just shy of $1,000 per square foot for their property.
While renting and purchasing costs are high in Brooklyn, utilities stay consistent. The average cost of housing utilities in Brooklyn is around $150 monthly.
Cost of Living in Queens
The Queens real estate market shows lower housing averages than the city as a whole. The median purchase price in Queens is approximately $625,000, with a price per square foot of roughly $600. This price seems like a bargain compared to boroughs like Manhattan and Brooklyn.
Renting in Queens is similarly affordable, ranging from $2,000 per month for a studio apartment to just shy of $3,500 for a two-bedroom apartment. The average apartment size in Queens is just over 700 square feet. Utilities cost the same here as they do in other boroughs.
Cost of Living in The Bronx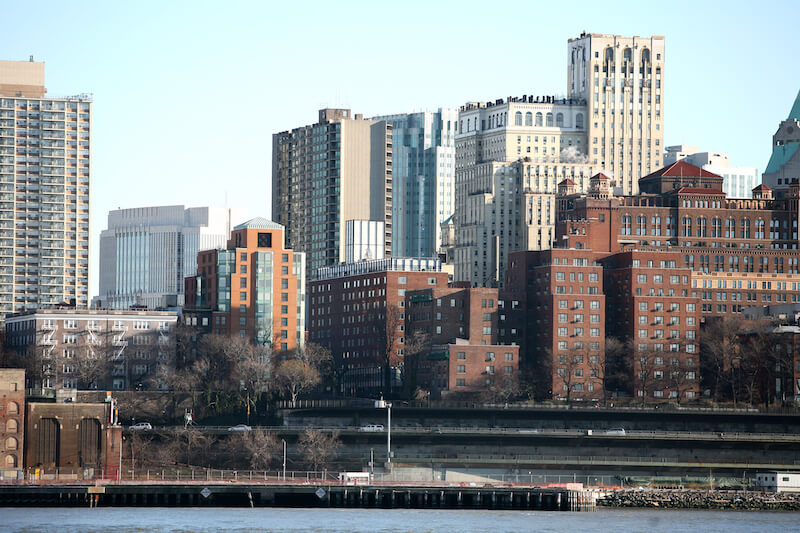 The Bronx homes for sale are some of the most affordable in New York City. The median home price is just under $400,000, and the median price per square foot is slightly over $300. Close to 50% of homes in the Bronx are sold under the listing price, so there is room for negotiation.
Renting is similarly affordable, with the average rent for a studio apartment being less than $2,000 per month. Average rent prices for one- and two-bedroom apartments range between $2,000 and $2,500 per month.
Residents of the Bronx pay roughly the same price for utilities like heat, electricity, water, sewer, and garbage as residents of the other boroughs.
Cost of Living in Staten Island
Staten Island is New York City's mid-priced borough. Prospective residents looking to purchase real estate in Staten Island cost a median price of about $700,000 for a home and roughly $450 per square foot.
Monthly rent in Staten Island is quite affordable for New York City and on par with prices in the Bronx. Renters in this borough can expect to pay from $1,500 to $2,500 per month, depending on the apartment's size and its location's desirability.
Staten Island residents pay, on average, slightly less than $200 per month for standard housing utilities.
Food Costs in New York City
While food costs in New York City are slightly higher than U.S. averages, it's not a large difference. And like with housing, there's some degree of flexibility in how much residents pay for food based on where and what they eat.
Groceries, Markets, and Specialty Stores
The average resident spends about $500 a month on groceries in New York City, whereas the average American spends $400 per month at the grocery store. In this regard, food expenses in all NYC boroughs are relatively similar to the rest of the country.
The prices for some of the most popular grocery store items in New York City are as follows:
Gallon of milk: $4.64
Loaf of bread: $3.80
Dozen eggs: $3.70
Bottle of water: $2.50
Bottle of wine: $15.00
A detailed survey of price of groceries in New York City shows that, while there is some variation from borough to borough, groceries cost almost the same in every area of New York City.
Restaurant Prices in New York City
Eating at the food trucks, restaurants, cafes, and unique eateries is one of the greatest draws to living in The Big Apple. For some insight into the cost of eating out in New York City, a takeout order or meal at an inexpensive restaurant ranges from $12 to $40. For two people eating at a mid-priced restaurant, the cost will be between $70 and $200.
Coffee in New York City averages just under $7.00 per to-go cup, and a morning smoothie from the local health food store is about the same. Snacks for two at a baseball game come out to about $35.
Spending a fortune eating out in New York City is also possible. With legendary restaurants like Eleven Madison Park and Jean-Georges gracing the city streets, New Yorkers can strike a balance between upscale dining and affordable meals.
Transportation Expenses in New York City
Transportation in New York City can get pricey. However, with all the options available to New York City residents, it's easy to get around the city reasonably cheaply.
Most New York City households don't own cars, but that shouldn't discourage you from driving in New York City if you're up for the task. Street parking in the city can be a challenge, and the monthly cost to rent a parking space can be upwards of $500. However, the cost of gas and car insurance is about the same in New York City as the rest of the country.
Most New York City residents rely on public transportation to get around. One of the most popular modes of public transportation is the iconic New York City taxi cab. The base fare for a taxi in the city is just $2.50. Ubers and Lyfts are also available in New York City, allowing rideshare users to call a car directly from the app on their phone.
New York City is also home to the largest public transportation system in the country: the Metropolitan Transit Authority, or the MTA. The MTA serves upwards of two million riders daily, and the best part is its affordability. A bus or train ride costs just $2.75, and an unlimited monthly pass is less than $130 per month. Discounts are available for seniors and riders with disabilities.
Healthcare Costs in New York City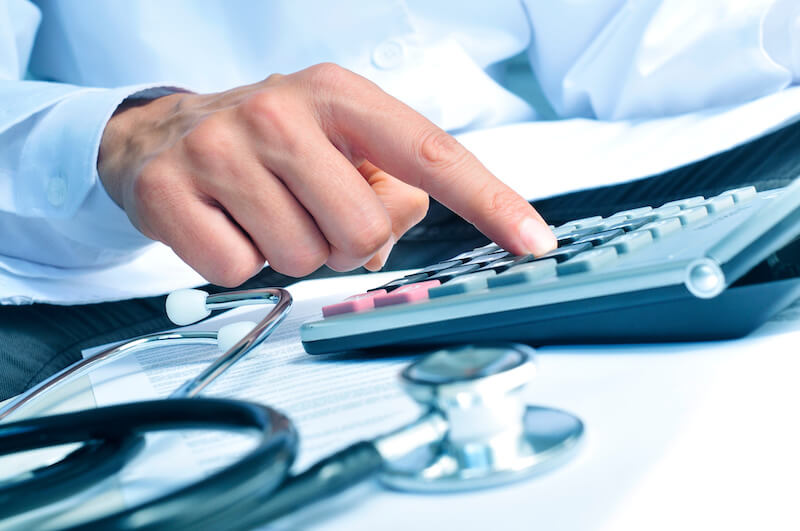 New York City residents on their employers' health insurance plan typically pay $100 monthly for insurance. A New York City resident responsible for the entire insurance cost typically pays between $200 and $1,000 per month. There are several variables to this number, including age and medical history.
Not accounting for insurance, a visit to the doctor for a standard check-up amounts to roughly $150. With insurance factored in, the same doctor's visit will be roughly $25. Other procedures, like labs, x-rays, and surgeries, can cost in the thousands for residents without health insurance. For residents with insurance, the typical deductible they need to pay out of pocket is between $1,000 and $2,000. This is in addition to the monthly cost of health insurance premiums.
Dental insurance is also available in New York City, costing the average resident approximately $30 per month. For those without insurance, dental procedures can be costly. A simple cleaning costs roughly $200, and filling a cavity is between $350 and $550. More expensive procedures, like crowns and root canals, are anywhere from $1,000 to $2,000.
Healthcare doesn't just apply to humans; pets also need care! A wide selection of veterinarians is available in New York City, and prices vary. Low-cost vets, like the Humane Society of New York, Low Cost Vet Mobile, and the ASPCA Animal Hospital, are available based on income. These services provide pet care, from wellness visits to advanced surgical procedures.
Cost of Childcare in New York City
Childcare is a significant cost for homes across the country, and New York City is no different. Year-round childcare costs in NYC can be as high as $16,000 per year, depending on age. The cost of care for children ages three to five is slightly less expensive, at just under $12,000 per year.
For households looking to save a few dollars on daycare, family-run daycares are often less expensive than the standard daycare center. Family daycares are state-approved and run from a home, allowing children to have the social interaction they would experience in a daycare setting but in a smaller and more affordable setting.
Other options are available for families who don't want to go the daycare route. Nannies in New York City typically charge anywhere from $17 to $25 per hour. Prices may go up depending on the borough and the skills required of the nanny (a driver's license, multiple languages, certifications, etc.).
A final option for parents in New York City is hiring an au pair. Au pairs offer live-in care and typically cost roughly $160 per week. While this is cheaper than a typical daycare or nanny, there are strict limitations on the number of hours they can work.
The Price of New York City Entertainment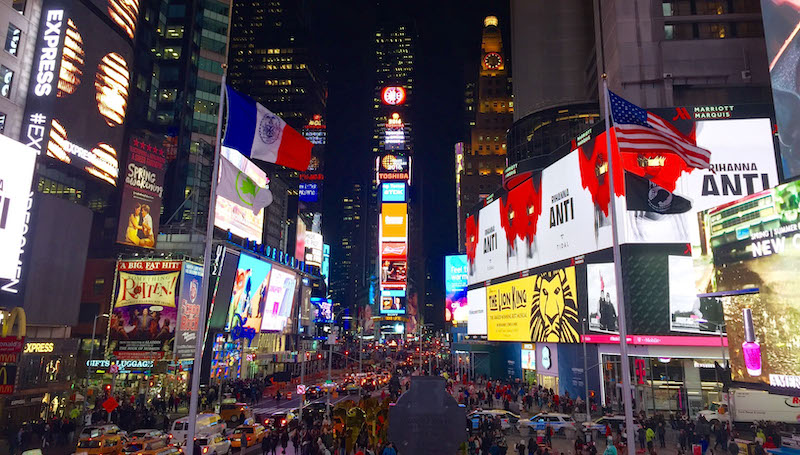 The entertainment available in New York City is world-class. The best part? It doesn't have to break the bank. The cost of a movie in Midtown Manhattan is less than $20. Tickets to a sporting event can be as low as $70 (or as much as $500). Yankees tickets range from $50 to $150, and the average Broadway show can be seen for less than $150.
Attractions in New York City, like the museums, the Statue of Liberty, Ellis Island, and any of the hundreds of city tours, range in price. A full day of activities in New York City can cost less than $100 per person. This includes entrance fees, tickets, and expenses like snacks and transportation.
One of the best things about New York City is that residents don't have to spend any money to be entertained. For example, head to one of the MTA subway platforms on any weekend evening and be treated to live musical performances of every genre.
What to Expect for Salary in New York City
How do New York City residents afford the high cost of living? One explanation is that salaries here are higher than the national average. The median annual household income for the five different boroughs of New York City is as follows:
Manhattan: $117,926
Brooklyn: $62,952
Queens: $77,255
Staten Island: $85,102
The Bronx: $39,262
The median household income across all five boroughs is shy of $70,000 annually, and the average weekly wage before taxes is slightly over $1,500.
Several industries are known for earning more than the average salary for residents looking to pull in extra cash. To expand on this, some of the highest paying jobs in New York City are:
Management analysts
Medical and health services managers
Information security analysts
Computer network architects
Computer and information research scientists
Salaries in New York City are higher on average than in the rest of the country, and taxes here are higher too. The Sales and Use Tax in New York City is close to 9%.
When finding a job in NYC, it's important to note that residents also have to pay personal income tax. The personal income tax rate varies from 3%-4% depending on gross annual earnings.
Living in New York City: Well Worth the Cost
While the average cost of living in New York City may look high, it's important to consider the city's size and price diversity. The cost of living in Downtown Manhattan will vary drastically from living expenses in The Bronx. If you're moving to New York City, finding an area that suits your desired lifestyle and budget is important.