Finding a Job in NYC: Work Opportunities & Economic Guide [2023]
Posted by Matthew Bizzarro on Wednesday, October 5, 2022 at 9:55 AM
By Matthew Bizzarro / October 5, 2022
Comment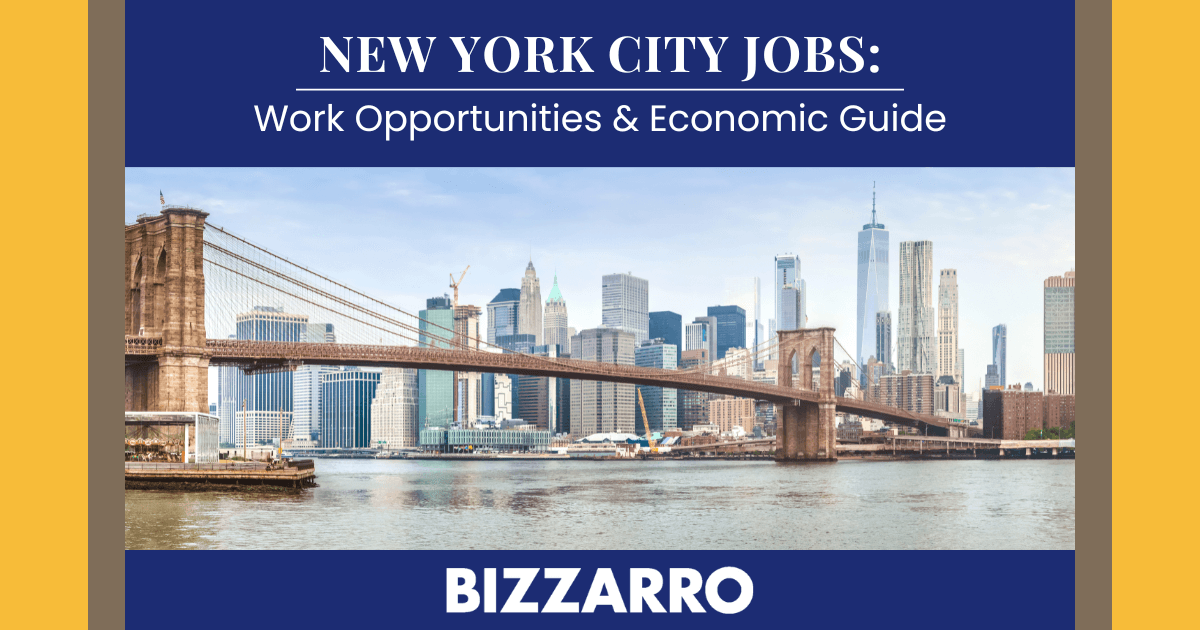 Whether you currently live in the Big Apple or are planning a move to New York City, if you're seeking employment, you're in luck! The New York City economy has thousands of opportunities for individuals. The city is undeniably large, busy, and densely populated, but these characteristics make jobs plentiful.
So, how can you snag one of these paying positions before you prepare to make a down payment on a home? We'll break it down for you here, starting with top employers in the city, what to expect regarding state and city taxes, and a few tips on getting your application or resume noticed in one of the most competitive job markets in the nation.
Top Employers in New York City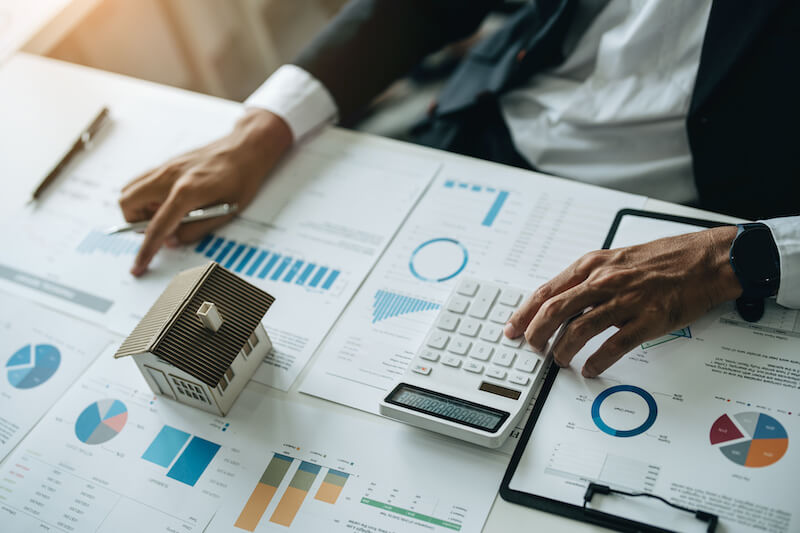 As one of the world's financial capitals, there are numerous opportunities to work for multinational companies with thousands of employees.
With almost a quarter of a million employees, JPMorgan Chase & Co. is a financial and banking services company that is the largest bank in the United States. Additionally, they have assets that total more than $2.5 trillion. Formed when Chase Manhattan Corporation merged with JPMorgan, it is a significant employer in NYC, with headquarters located on Park Avenue.
Citigroup Inc., or Citi, is an investment financial and banking services corporation headquartered in Manhattan. This institution was formed when Citicorp merged with the financial conglomerate Travelers Group. After Travelers left the company in 2002, Citigroup continued to grow and acquired several international subsidiaries. The company currently has over 200 million customer accounts in hundreds of countries.
ABM Industries has around 110,000 employees today but started as a rags-to-riches story. Again, finances are king in NYC, but this company is one of the biggest of its kind, with over 300 offices that provide services for government sources, industrial and retail, building and facility maintenance, and outsourcing from other countries.
Pfizer Inc is an American pharmaceutical company with just under 100,000 employees. Its corporate headquarters are situated in NYC, and it is one of the biggest pharmaceutical companies on the planet. Pfizer develops and produces several vaccines and medical supplements in a variety of medicinal disciplines, which include:
Neurology
Endocrinology
Diabetology
Cardiology
Oncology
Immunology
With 91,000 employees, Carl Icahn Enterprises is an investment company with its headquarters at the General Motors Building in NYC. They have numerous ventures, including metals, auto parts, energy, fashion, casinos, and food packing, to name a few. Some subsidiaries include Pep Boys, Tropicana Entertainment, and Federal-Mogul.
Access to the substantial NYC job market is a primary example of the benefits of big-city living. These large companies employ hundreds of thousands, but they only represent a fraction of the city's job market.
Additional Large Companies in New York City
Duane Reade Holdings
Deloitte
Ernst & Young
Cerberus Capital Management
Verizon
How to Get a Job in NYC
There's no denying that the job market in NYC is competitive, but there are enough job opportunities to match demand. Researching before job hunting can help you focus on particular types of jobs, industries, and neighborhoods. Like with any job search, it's good to be prepared with a solid resume, a good attitude, and stay focused on the goal.
The first step before applying for a job is to know the community in which you're searching. New York City has a unique culture, so a resume should indicate that due diligence has been done on the applicant's part. Also, using any access to networking and solid references is a wise move to get a step ahead of the competition. Networking events abound in the Big Apple, so don't miss out on those opportunities.
Having a remarkable resume and cover letter is crucial to getting noticed as a candidate in NYC. Use job search engines that are free! If you came from another country, ensure you have the appropriate visas and documents, and it never hurts to have a sponsor supporting your visa.
NYC Economic Facts and Figures
Diversity, dynamism, ambition, and connectivity are all a part of living in the Big Apple. But this is a town that embraces an entrepreneurial spirit and innovation, and these characteristics are commonly cited as reasons for moving to New York City. These passions are all noticed in the state of the city's blossoming economy. The state of New York has an economic influx of $1.9 trillion, which is only surpassed by larger states like Texas and California.
State sales taxes are a bit higher than other states at 8.9 percent, and the income taxes are holding up at 10.3 percent. That being said, with a gross domestic product of over $1.66 trillion, the economic output of NYC dramatically outweighs that of any other city in the US. Such advantages make securing a job or cultivating a professional network to expand a business much more feasible. And knowing about the cost of living in NYC when considering salaries and tax rates can be a huge help.
New York City Industries
New York City is widely known for being a global hub of commerce, banking, and finance, but it has other notable industries with international reaches, such as:
World Trade
Tourism
Transportation
Real estate
Advertising
Media
Legal Services
Accountancy
Theatre
Fashion
Fine Arts
New York City has a broad spectrum amid the high technology sphere, which only continues to expand. The Port of New York is also a significant economic engine that handles massive cargo volume, making it a top hub for transferring funds and information and for fashion, food (especially chocolate), and technological devices.
The New York Stock Exchange is the world's largest stock exchange in terms of total market capitalization and is one of the city's most important economic sectors. Best known as "Wall Street," this area accounts for over 181,000 jobs and remains the largest segment of the city's financial sector.
Many of the world's most significant investment and commercial banks are headquartered in New York City. These include JPMorgan Chase & Co., Citigroup Inc., The Goldman Sachs Group Inc., and Morgan Stanley.
Top Industries in City
Health Care & Social Assistance
Professional, Scientific, & Technical Services
Educational Services
Retail Trade
Accommodation & Food Services
Finance & Insurance
Get Your Dream Job In New York City!
When moving into a new city, there is much more to consider than raw data, but knowledge of the area's job market comes in handy when finding the right place to call home. Purchasing one of New York City's luxury homes for sale or an upscale townhouse can be within reach when you have the right job. With these tips, that move can become a reality!