NYC Schools Explained: Understand Local Districts, Charter & Private Schools in New York City
Posted by Matthew Bizzarro on Tuesday, January 3, 2023 at 12:31:24 PM
By Matthew Bizzarro / January 3, 2023
Comment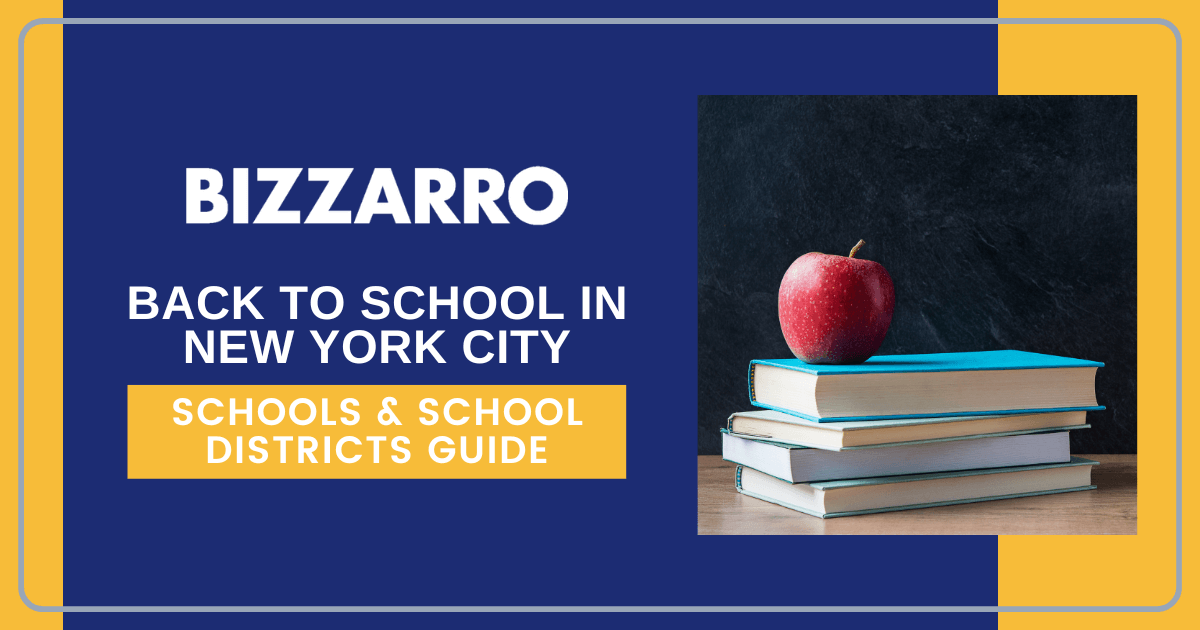 New York City has the largest public school district in the entire country, so looking at schools can be daunting, especially for people moving to New York City. There are five separate school districts to serve the five boroughs in the Big Apple, in addition to charter and private schools. NYC schools also use a zoning system for determining school boundaries, which can be confusing compared to other cities. A family might live close to one school, but their kids could attend one further away due to zoning. Here's a New York City schools guide that includes info on public, charter, and private schools, as well as some colleges and universities in the area.
Public School Districts Serving New York City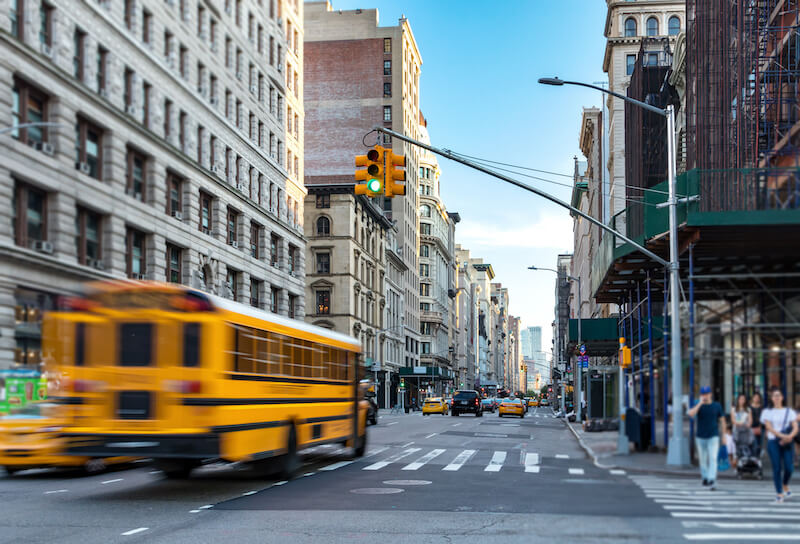 New York City has a different public school district for each of the five counties that make up the city. Each county corresponds to one of the five boroughs:
Manhattan
The Bronx
Brooklyn
Staten Island
Queens
There are more than one million students enrolled in public and charter schools in NYC. The school districts are all under the management of the New York City Department of Education. Here's a snapshot of each district.
Public Schools Serving Manhattan
The borough of Manhattan makes up all of New York County. Manhattan is home to landmarks like Central Park, City Hall, and Wall Street. New York County Schools, under the administration of the Department of Education, runs six city school districts, in addition to the NYC Alternative High School District and NYC Special Schools.
Each district is assigned a number, whether it is in Manhattan or one of the other four boroughs. All Manhattan homes are served by New York City School Districts 1–6. Manhattan schools have approximately a 13:1 student-to-teacher ratio, and the districts within Manhattan operate a total of 276 public schools. The NYC Department of Education offers a Find a School page that parents can use to locate any school and whether it is inside a particular zone.
Public Schools Serving The Bronx
Bronx County, or simply "The Bronx," is the only one of the five New York City boroughs attached to the mainland. The Bronx is home to the New York Yankees and the world-famous Bronx Zoo. The schools serving homes in the Bronx are geared toward preparing students for post-secondary education in college; Bronx County Schools runs New York City School Districts 7–12.
There are 332 public schools in Bronx County, administered by the six districts. This borough has a 12:1 student-to-teacher ratio, and 97% of students at the Bronx High School of Science enroll in Advanced Placement courses.
Public Schools Serving Brooklyn
Kings County is better known as "Brooklyn," and this borough is home to the city's most populous public school district. Prospect Park and Coney Island are two of the most famous locations near Brooklyn condos and apartments. While all New York City school districts emphasize STEM coursework (Science, Technology, Engineering & Math), that emphasis is heavier in Brooklyn. Kings County Schools operates New York City School Districts 13–23 and NYC School District 32.
This borough has 423 schools in it, serving nearly 300,000 pupils. The student-to-teacher ratio in Brooklyn is about 13.5:1. Brooklyn Technical High School is a public school that functions like a college prep program with various academic tracks to prepare students for specific college majors.
Public Schools Serving Staten Island
Richmond County (Staten Island) is one of the easier boroughs to navigate for parents since there is only one school district. New York City District 31 administers 72 schools and serves around 60,000 students. The student-to-teacher ratio in Staten Island is about 14:1. Staten Island has more green space and less population than the other boroughs in New York, which are features that make it more attractive to some families looking for housing. The District 31 smartphone app is a helpful resource for parents to get updates and news reports from their child's school.
One of the public schools in Staten Island is the CSI High School for International Studies. The school was started with funding from the Bill & Melinda Gates Foundation for its first few years. It offers a global curriculum with coursework that isn't available in other New York City public schools, such as International Journalism and Global Technology.
Public Schools Serving Queens
Queens County, or simply "Queens," makes up the western part of New York City and is home to the two major airports in the region: JFK and LaGuardia. The borough is home to Shea Stadium and dozens of unique, niche neighborhoods. The Queens public schools are administered by New York City Districts 24–30. This borough has 280 public schools serving over 250,000 pupils living in Queens homes. The student-to-teacher ratio at the schools serving the borough of Queens is about 14:1.
In addition to earning a high school diploma at Bard Early College, students graduate on an accelerated track and have one year of transferrable college credits under their belts at the end of four years.
Zoning & Enrollment
Most of the 31 public school districts in New York City are divided into dozens of zones. A student's "zoned" school is based on their home address. It gets tricky, however, if a student's zoned elementary school is filled to capacity. In that situation, the district will provide some other options nearby, but which may be further away than the student's zoned school. Parents can find complete elementary school enrollment information and their local zone at Inside Schools or by calling (212) NEW-YORK.
During the fall of 5th Grade, all public school students receive an application that lists the middle schools (Grades 6–8) they are eligible to attend. The parents rank their top five schools in order of preference and return the application no later than December. Decision letters are sent out sometime in the spring, letting families know which middle school their student is enrolled in.
A similar process repeats for all 8th Graders in New York City. Families choose up to 12 programs in order of preference in the fall, and in the spring, they find out which high school their student has been accepted into. All high schools (Grades 9 through 12) require students to apply. Parents can appeal if they are unsatisfied with their child's placement in a middle or high school.
New York City Charter Schools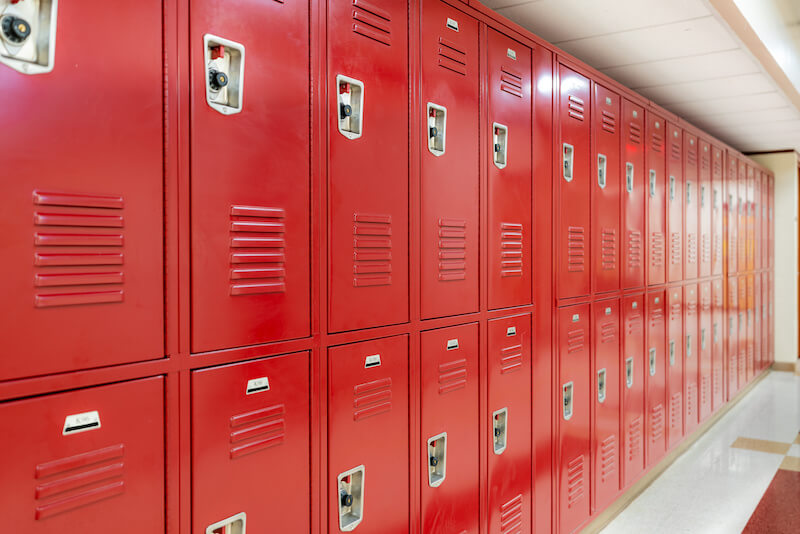 The New York City Charter School Center administers about 275 current charter schools across the five boroughs. It helps new charter schools to launch within the guidelines set by the Department of Education. Here is what the breakdown looks like in terms of the number of charter schools in each borough:
The Bronx - 94
Brooklyn - 90
Manhattan - 56
Queens - 27
Staten Island - 8
The New York State Education Department maintains a directory of all charter schools in New York City and beyond. There are too many NYC charter schools to list here, but these are a few representative examples.
The Brooklyn Scholars Charter School serves about 700 students in Grades K–8. Although it is a New York City public school, this charter school is managed by National Heritage Academy in Michigan. Brooklyn Scholars begins preparing kids for college at the earliest grades.
Atmosphere Academy in the Bronx is a junior high charter school serving Grades 7 and 8. It has Humanities and STEM tracks to prepare students for high school and college.
Innovation Charter High School in Manhattan serves students in Grades 9–12. This school prepares students for college but also offers educational tracks that prepare students for work immediately after graduation. It has a unique Pop Vocals program that teaches songwriting and advanced music theory courses, in addition to Culinary Arts and Software Engineering.
New York City Private Schools
More than 900 private religious and secular schools are spread across the five boroughs in New York. Here is a sampling of some of them.
Packer Collegiate Institute (Brooklyn): The Packer Collegiate Institute is a Pre-K through Grade 12 private school. Founded in 1845, this school is known for its heavy emphasis on the arts. Students can study visual arts, dance, drama, and instrumental and choral music styles. The students perform multiple theatrical shows each year as well.
Friends Seminary (Manhattan): The Friends Seminary was founded in 1786 near current-day Stuyvesant Square Park in Manhattan. Established by 18th-century Quakers, the school is operated by the Religious Society of Friends to this day. Academics include Computer Science, Engineering, Performing Arts, and Ancient and Modern World Languages.
Staten Island Academy (Staten Island): Staten Island Academy is a college prep school founded in 1884. It enrolls around 400 students annually in Pre-K through Grade 12, with a student-to-teacher ratio of 7:1. A rigorous education at Staten Island Academy focuses on the six major disciplines: English, Math, Science, History, Foreign Language, and Arts.
The Fieldston School (The Bronx): The Fieldston School is a Pre-K through Grade 12 private school in the Bronx. This elite school is part of the Ivy Preparatory School League and accepts approximately 1,600 students annually. The school offers unique programs for Upper School (9–12) students, such as the City Semester. In this program, students spend two days a week outside the classroom researching, collecting data, and making presentations to community organizations and policymakers.
Colleges & Universities Near New York City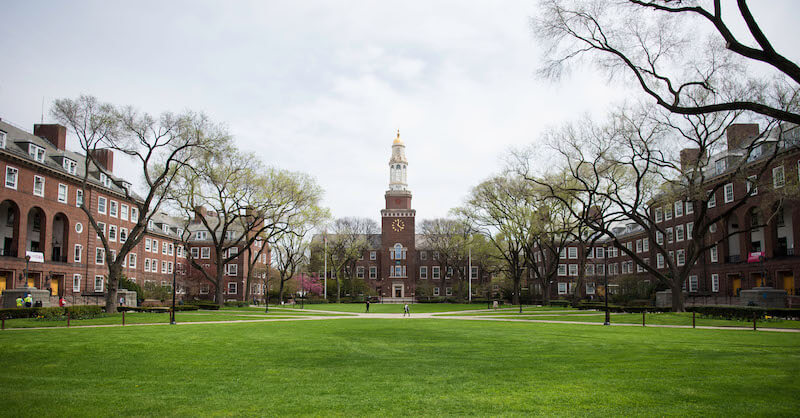 New York University (NYU): Located in the Noho neighborhood in Manhattan, New York University is one of the most well-known private research universities in New York City. Around 50,000 students enroll at NYU annually, split evenly between undergraduate and post-graduate programs. There are ten undergrad schools at NYU, including the Stern School of Business and the Tandon School of Engineering. The 15 graduate schools include the Grossman School of Medicine, the Rory Meyers School of Nursing, and the School of Law.
School of Visual Arts: The School of Visual Arts is a private, for-profit art school that enrolls around 4,500 students yearly at its Gramercy Park campus. It offers undergraduate and graduate programs in advertising, branding, cartooning, copywriting, illustration and marketing.
Bronx Community College: The Bronx Community College enrolls about 10,000 students each year. This school works closely with unions and city, state, and federal agencies to prepare students to enter New York City jobs with a related associate's degree.
Brooklyn College: Brooklyn College is a public university with about 15,000 undergrads, and 2,800 graduate students enrolled yearly. Its 35-acre campus was established in 1930. There are five noteworthy undergraduate schools at Brooklyn College:
Murray Koppelman School of Business
Education
Humanities and Social Sciences
Natural and Behavioral Sciences
Visual, Media, and Performing Arts
Getting an Amazing Education in the Big Apple
No matter which of the five boroughs a family chooses to move to—a decision that can help to combat the cost of living in NYC—there is a wide array of educational opportunities. NYC public, charter, and private schools are equipped to educate millions of children every year. Continuing with a public or private college education is also accessible to people in New York, so everything students need can be found right at home.