NYC Apartment Hunting Guide: How to Save Money & Stress When Looking for a Rental
Posted by Matthew Bizzarro on Monday, March 14, 2022 at 2:56 PM
By Matthew Bizzarro / March 14, 2022
Comment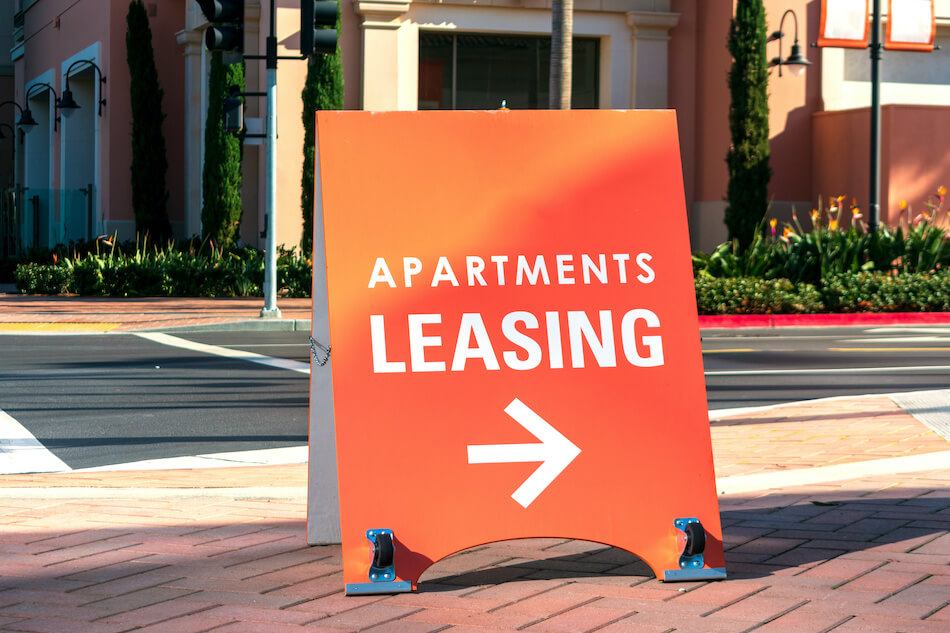 Hunting for deals on apartments in New York City is always exciting! With the right know-how, moving to a big city can be easier than ever. Just be sure to get an early start, carefully calculate your budget, and ask your broker the right questions. Leave stress out of the equation by using these practical tips to move into the apartment of your dreams.
For informational purposes only. Always consult with a licensed real estate professional before proceeding with any real estate transaction.
Get an Early Start
Early prep is essential when looking for apartments in NYC. Begin your search about a few months before your projected moving date, if possible.
This will give you plenty of time to explore New York's communities and find the neighborhood that best suits you. Commute times affect home values, and verifying quality-of-life factors will save you time and money in the long run. When you visit each neighborhood, verify how close you'll be to grocery stores, public transit options, and your place of work.
It's worth mentioning that spring and summertime are the highest-demand seasons for apartment searches in NYC. If you'd like to avoid the competition, start in the fall or winter. There may be fewer options, but there'll be less competition from other apartment hunters.
Lock in Your Budget
Establishing a realistic housing budget is essential to success.
Before you begin your apartment hunt, we strongly suggest you research the cost of living in New York City to determine how much you can afford on your salary/savings, especially if you're moving from out of state. Use that number to budget what you'll be able to afford for rent, utilities, transportation, groceries, and other necessities before you sign on any dotted lines.
If you can't make it work in the area you want to live or want to make your dollar go farther, consider getting a roommate. Finding someone to share expenses with may help you expand your options.
Be sure to agree upon expenses and establish ground rules for sharing your space. Also, be sure to vet and do a background check on any potential roommate you don't already know well.
Do the Legwork
Internet searches are fine, but they're the first step of the process. Once you've established a ballpark idea of where you want to live and how much you can afford, you should consider partnering with an apartment broker.
Apartment brokers have years of experience finding the best apartments in the city, and they can help you find the perfect place for your needs.
Brokers know all of the best buildings in the city, and they can help you find an apartment that fits your budget. They can also help you navigate the complicated rental market in New York City and advise you on what neighborhoods are best for you.
If you choose not to work with a broker, you should be aware that you might be paying for one anyways. Unless an apartment is listed directly by the owner or landlords, you'll likely have to pay a broker fee when you sign the lease. On average, these broker fees can cost 8% to 17% of your annual rent just to view the place and sign the lease. It's best to take full advantage of their insight by working directly with a broker.
Schedule Viewings & Pay Attention to the Details
When you find an apartment you like, act fast to exchange contact info and schedule a viewing. There will often be competition for NYC apartments, and sometimes timing makes all the difference.
When you get there, pay attention to everything from storage availability and water pressure to your cell and Wi-Fi reception. Don't be shy about opening cabinets, exploring closets, asking about pest control, and any other experiences that past tenants might have had.
Come Prepared with Completed Paperwork and Fees
When you schedule an appointment to view a place that you suspect could be "the one," it's always a good idea to come prepared. Bring paperwork (a copy of your ID, bank statements, a job offer letter if applicable, etc.) and a check for the first month's rent and security deposit.
Again, competition is high for renting an apartment in NYC. If you check it out in person and love the place, chances are everyone else in the city does, too, so get a jump on it.
Finding an NYC Apartment Can Be Easy
There's nothing quite like living in New York City. Whether you're hunting for your first NY apartment or you're a long-time New Yorker, it's important to stay up-to-date on the best practices. Approaching your apartment hunt with a strong strategy and the best advice will ensure a stress-free experience when renting in NYC.
For informational purposes only. Always consult with a licensed real estate professional before proceeding with any real estate transaction.