New York City vs. San Francisco Cost of Living: The Price Tag of Urban Living
Posted by Matthew Bizzarro on Thursday, July 6, 2023 at 2:33:50 PM
By Matthew Bizzarro / July 6, 2023
Comment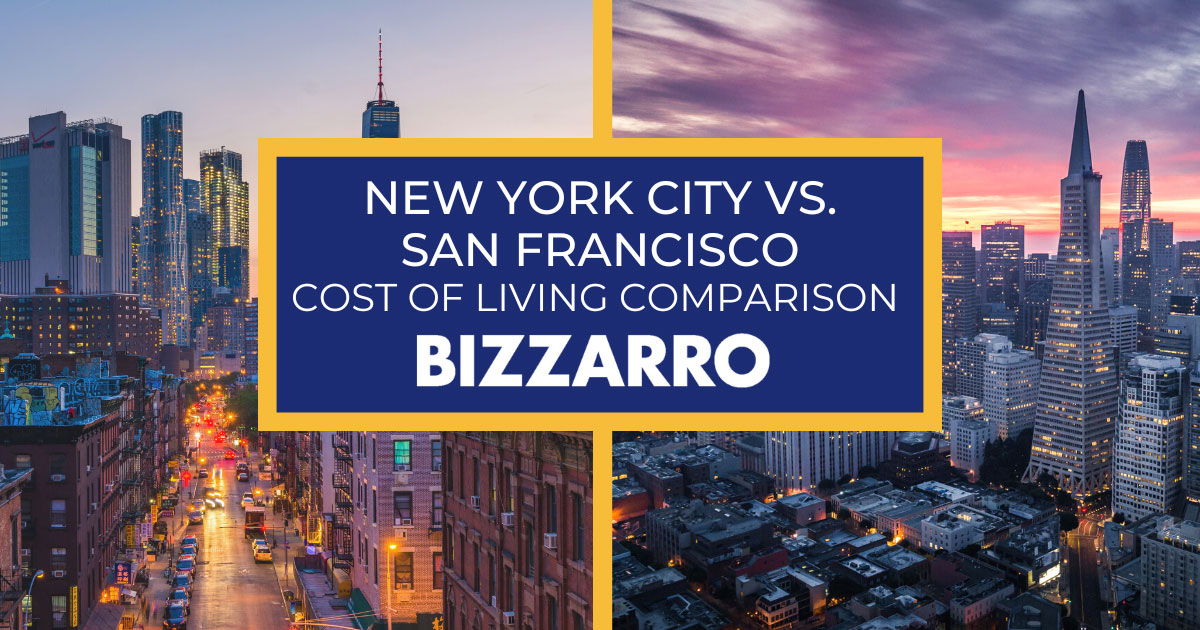 New York City and San Francisco are two iconic urban landscapes known for their vibrant cultures and thriving real estate markets, but residents pay a premium to live in either city. Whether you're a homebuyer moving to New York City or San Francisco or a tourist deciding between the two, comparing the cost of living differences is smart. Focusing on critical factors such as housing, transportation, and daily expenses, allows readers to explore the nuances between these two captivating cities.
Housing Costs in NYC vs. San Francisco
Breaking down housing costs in NYC and San Francisco is somewhat complicated. It's no secret that both places are among the nation's most expensive real estate markets, so don't expect a huge price difference. Regarding housing costs, San Francisco is the more affordable of the two.
For renters, prices are nearly $1,000 more per month in Manhattan. Owning a home in Manhattan is more expensive than in San Francisco, but homes for sale in the Bronx list for a median price significantly lower than virtually any San Fran neighborhood. New York City's population is about ten times that of the City by the Bay, so far more housing options are available.
Median Home Price
When buying a home, many price variations exist between NYC and San Francisco. The median listing price for homes for sale in Manhattan is around $1.7 million, a bit higher than San Francisco's $1.5 million median price. Looking at other boroughs, though, prices fall as low as the $300s.
Another consideration is the property types available in each respective city. There aren't many detached single-family homes in New York City; it's primarily apartments and condos. Plus, the majority of NYC residents rent their homes. In San Francisco, property types are more varied and heavily dependent on the neighborhood. Iconic Victorian homes are sprinkled throughout the city, and there are also many Mediterranean and Spanish Revival estates, particularly in areas overlooking the Bay.
Median Rent
There's a slightly smaller gap in rent prices between the two cities. The average rent in San Francisco hovers around $3,500 for an apartment, while it's $4,600 for NYC. Remember that rent is significantly higher in NYC's most popular neighborhoods than in others.
Typical apartment sizes are nearly identical between the two cities, so you won't necessarily find more space for the price in one or the other. Both markets have abundant luxury rentals, with homes available for well above $5,000 a month. Again, as a much larger city population-wise, New York has five times as many rental properties.
Utilities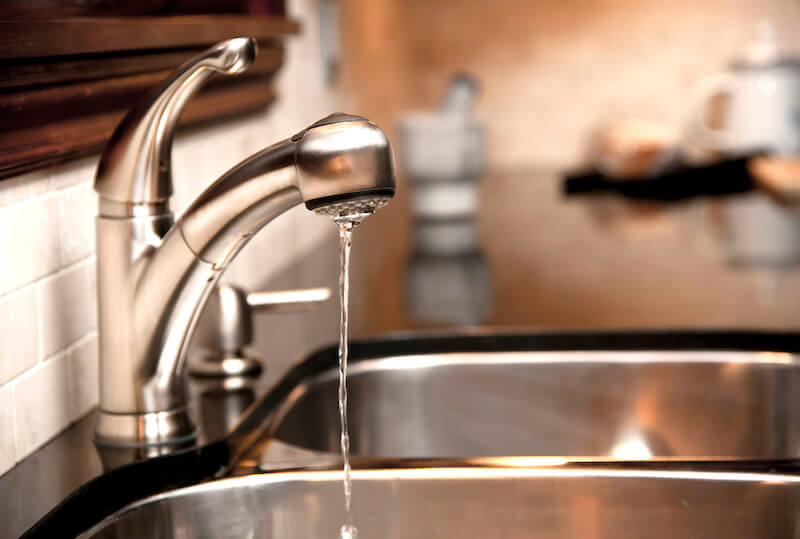 Utility costs are higher overall for those living in San Francisco than in New York City. This is generally true of the West Coast versus the East Coast; the most drastic difference is in energy costs. Expect a typical utility bill of around $270 a month in California and closer to $180 in New York. Electricity and piped gas costs are right around the national average in NYC.
Similarly, expect to pay prices close to the national average for water bills in NYC. The West Coast grapples with ongoing shortages and droughts, compounding water costs.
Other utility costs are comparable between the two cities, and you'll find many service providers in both areas for internet, phone, and cable.
Food Prices in NYC vs. San Francisco
Foodies truly can't go wrong in either NYC or San Francisco, with both cities offering some of the most exciting dining in the country. Thankfully, the costs in each city are reasonably comparable. Generally, San Francisco is slightly more affordable, with better prices for groceries and dining. However, NYC has cheaper street-style eats and a larger breadth of options. Here's a closer look into the specifics.
Groceries
Grocery costs are more or less the same between the Golden Gate City and Manhattan, with a modest 5% savings in San Francisco. However, the overall cost of grocery shopping in either city is expectedly high: a New Yorker typically spends around $470 a month on groceries, nearly $150 more than the national average.
Of course, there are some regional deviations between individual products. A loaf of bread, for example, is around 20% more expensive in San Francisco. As such, consumer habits dictate costs more than the city itself. It also heavily depends on the store.
Restaurants
San Francisco and NYC offer some of the best dining in the world, so it's certainly not difficult to find a tasty bite. However, eating out does come at a cost, with the average meal running $25. Fast food is also a bit more costly than the national average, with San Francisco topping that list with the priciest burger combo in the US. However, NYC isn't far behind. A burger and fries average $14 compared to San Francisco's $15.
Nevertheless, most people consider dining out in either city worth the cost. Especially for fine dining, the Big Apple contains a wide assortment of show-stopping establishments. They have a high price tag, so head to San Francisco for better value with chef-driven fare.
Transportation Costs in NYC vs. San Francisco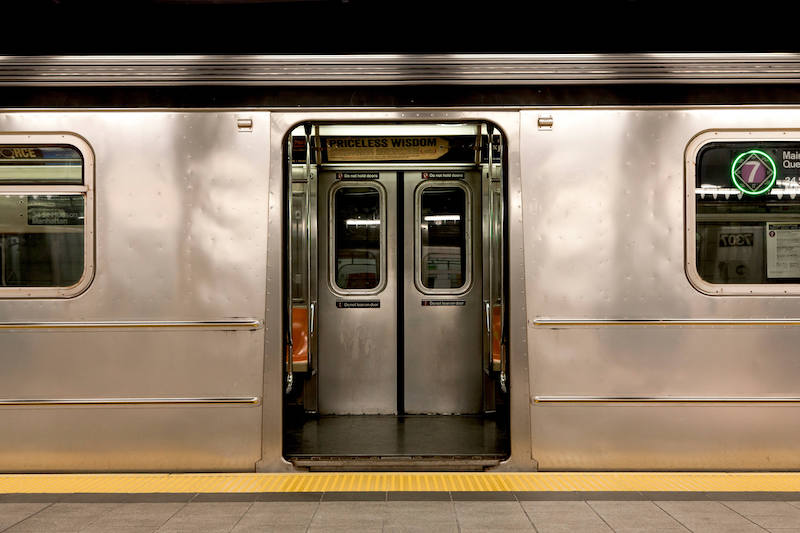 Here's another metric where San Francisco and NYC are incredibly similar: both boast some of the country's best public transportation systems. For getting around New York City, most residents use public transit or taxis, and NYC's public transportation infrastructure is large enough to meet the demands of its population. It's cheaper, too, with a Metropolitan Transportation Authority (MTA) ride averaging $2.75, compared to the average $3.78 fare for San Francisco's BART. Due to the Bay Area's more spread-out topography, rides can quickly add up in duration and price. It's not uncommon for one-way rides to cost up to $16, so expect higher fares over time in the Bay Area.
Gasoline costs more in San Francisco, averaging 20% more per gallon than for those driving in New York City. Traffic congestion and parking struggles are issues in both cities, and parking can add significant daily costs in either place, averaging $550–$870 a month. Although it's rare in both NYC apartments and those in San Francisco, some buildings include a parking space in monthly rent.
Regarding taxis and rideshare, NYC puts a more significant dent in the wallet, especially for long trips. However, finding a ride in the Big Apple is easier and less subject to surge pricing. Plus, the more dense urban layout also means ride and wait times tend to be shorter. Overall, it's wise to allot a sizeable transportation budget for both cities, as they're the two most expensive in the US.
Healthcare Costs in NYC vs. San Francisco
If healthcare is a priority in your household, NYC is a better pick. Its public healthcare system is the largest in the US, with a large selection of world-class private institutions. Many of the country's top professionals are also located here, and while there's terrific healthcare in the Bay Area, the selection of medical care is not the same in scope.
In contrast, a lack of competition among medical groups has drastically inflated healthcare costs in California. Especially in specialized medicine, general health, and optometry, expect to pay over 20% more in San Francisco. The only medical field priced similarly is dentistry, but even it is about 5% more expensive. These price differences impact the pharmaceutical industry, too. Whether it's a prescription or a bottle of OTC ibuprofen, prices are 5%–10% higher in San Francisco, which can add up over time.
The same price divide applies to pets, too. While finding a roomy home with a yard in San Francisco may be easier, pet care costs are higher. An average visit to the vet in San Francisco costs around $74, which is $16 more than in NYC. Across the board, don't expect to save on doctor visits out West.
Child Care Costs in NYC vs. San Francisco
Considering the comparison of other day-to-day costs, it's not surprising that San Fran childcare is more expensive. The average family spends $2,000 a month per child in the Bay Area, while it's around $1,700 in NYC. The price difference is mainly due to the higher demand for childcare providers. Workers in the childcare industry also expect increased wages to compensate for the higher living costs.
Regarding the external environment for raising children, New York City's best parks rival those of San Francisco, though the latter offers more open space. The differentiation is more in the lifestyle because it's more affordable to own a multi-bedroom home in San Francisco than in NYC.
Entertainment Costs in NYC vs. San Francisco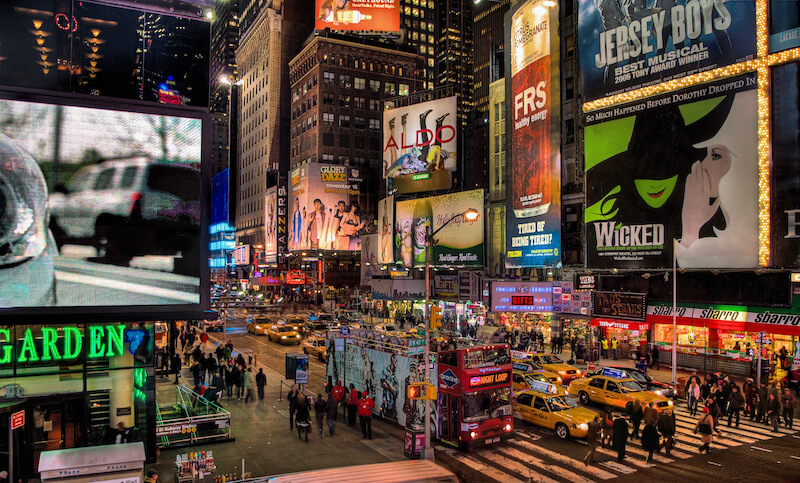 When you want to unwind any day or night of the week, there's no shortage of things to do in either NYC or San Francisco. Sports fans can rejoice in both cities, although sports tickets cost more in San Francisco for every professional sport.
If the nightlife scene is more you, both cities cover the gamut of breweries, dives, ritzy cocktail bars, and more. Expect to spend a little less on a night out in San Francisco — not much, but just enough to order one more round.
NYC is a bit higher-priced in other day-to-day entertainment costs, as well. In San Francisco, movie tickets run up to about $20, while in NYC's most expensive neighborhoods, they can climb to a pricey $28. Nevertheless, it's hard to deny NYC's superiority in the sheer scope of its entertainment. Whether you're catching a show on Broadway or attending a film festival, many experiences can't be replicated outside the Big Apple.
Average Salaries in NYC vs. San Francisco
Generally, average salaries are higher in San Francisco than in NYC. This is especially reflected in the median household income, which at $96,265, is nearly 40K more than in New York City. The average hourly job offerings show that San Francisco offers 3.9% higher pay.
This disparity is primarily due to San Francisco's relatively narrow industry focus — jobs in the Bay Area are mainly about technology. Meanwhile, the work opportunities in the NYC economy are more varied and numerous, so people typically have a better chance of finding entry and high-paying positions here. Wall Street is arguably one of the city's most famous large employers, but healthcare, manufacturing, and education also thrive in the Big Apple.
The minimum wage is higher in San Francisco, too. A 2023 law increased it to just over $18 per hour, compared to NYC's $15. However, the projected living wage in New York is also $3 less, so the cities are comparable.
Job growth is more favorable in San Francisco, as are taxes. Income tax is 2% lower than NYC's 10%, and sales tax is lower. However, salary distributions are less varied in San Francisco. Over 30% of the city's residents make over $150,000 per household, while only 15% do in NYC. So while earning potential is higher, finding housing on a lower salary may be more difficult.
Comparable Cost of Living in NYC & San Francisco
Comparing the cost of living in New York City with the cost of living in San Francisco reveals intriguing insights into two of the country's most expensive cities. Both offer unique opportunities and cultural experiences while presenting distinct challenges for homebuyers and residents. While undeniably costly, there are opportunities for savings in each city. Ultimately, prospective residents must carefully consider their financial goals, personal preferences, and aspirations when deciding between the bustling energy of New York City or the laid-back charm of San Francisco.