Upper Manhattan Real Estate Market Update - New for August 2023!
Posted by Matthew Bizzarro on Wednesday, August 23, 2023 at 8:15 AM
By Matthew Bizzarro / August 23, 2023
Comment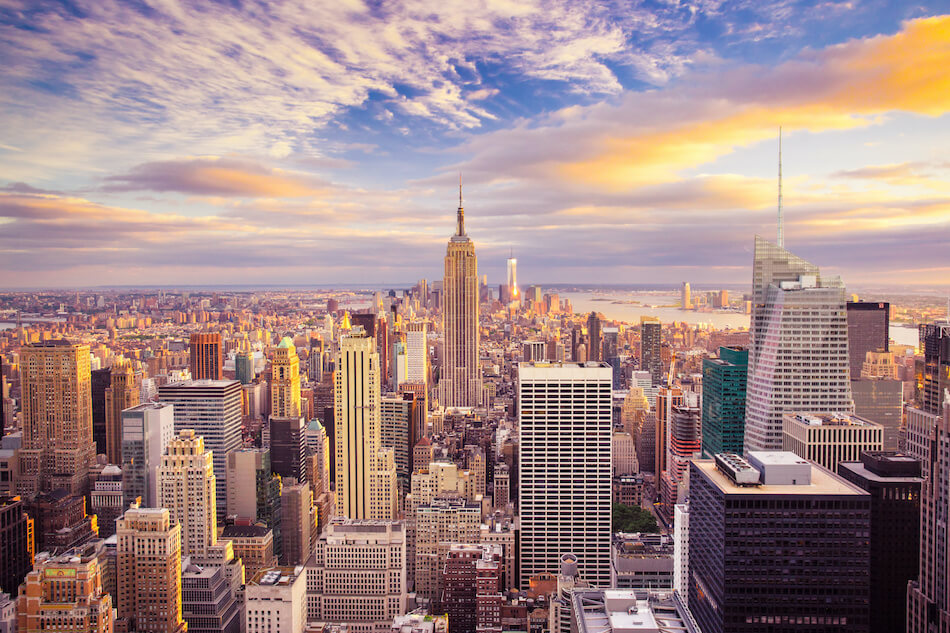 The NYC real estate market is constantly in flux, making it essential for homeowners and prospective buyers alike to stay up-to-date on the latest news. Join Matthew Bizzarro from the Bizzarro Real Estate Agency as he explores the latest trends in the Manhattan real estate market for August 2023. From a rise in listings to properties staying on the market longer, this report uncovers the nuances of the market, offering valuable insights for potential buyers and sellers.
August 2023 Manhattan Market Insights: Opportunities in the Sizzling Summer Real Estate Scene
Key Manhattan Market Highlights
Slight Uptick in Listings: The number of homes available has seen a slight increase of 0.7% to 8,889 properties, with three-bedroom homes leading the pack with a 1.5% rise.
Dip in Homes Sold: The number of homes sold has taken a 9.5% dip to 627, a decrease of 66 from the previous month.
Longer Time on Market: Homes are now staying on the market for an average of 132 days, a significant 131.9% leap from last year's 57-day average.
Median Sold Price: The median sold price has seen a slight dip of 0.9% to $1,344,066, with three-bedroom and five-bedroom properties defying the trend with increases of 6% and 6.3%, respectively.
In-Depth Analysis of the Manhattan Real Estate Market
Rise in Listings:
The summer heat has brought some sizzle to the Manhattan real estate scene, with a slight uptick in listings, especially in the three-bedroom category. Explore our listings in Manhattan to find your perfect home.
Dip in Homes Sold:
While listings are up, the number of homes sold has seen a dip. This seasonal trend may present opportunities for buyers looking for a bargain.
Time on Market:
The extended time on market indicates a shift in dynamics, with homes lounging on the market longer. Sellers may need to consider strategic pricing and marketing to attract buyers.
Median Sold Price:
Despite a slight dip in the median sold price, certain property categories like three-bedroom and five-bedroom homes are bucking the trend. This highlights the importance of understanding specific market segments when buying or selling.
Know Your Manhattan Real Estate Market
The August 2023 Manhattan Market Report reveals an enthralling time in the real estate market, full of surprises and opportunities. Whether you're a buyer or a seller, staying informed and ahead of the curve is key to success in this dynamic landscape.
Like the iconic city we live in, the Manhattan real estate market is ever-evolving. Don't forget to like and subscribe for more updates on the NYC real estate market. See you in the neighborhood!
Trust Us to Help You Sell Your Home
Manhattan Real Estate Analysis: July 2023 Insights and Trends
As your expert guide to the ever-dynamic real estate landscape, we're here to provide you with a comprehensive breakdown of the Manhattan real estate market for July 2023.
A refreshing injection of variety is now at your fingertips, with over 200 new listings in Manhattan that have been added to the market just this past month. As Matthew Bizzarro, the driving force behind the Bizzarro Real Estate Agency, points out, "Over the past month, the number of homes for sale rose by 2.8%, injecting over 200 new listings into the market."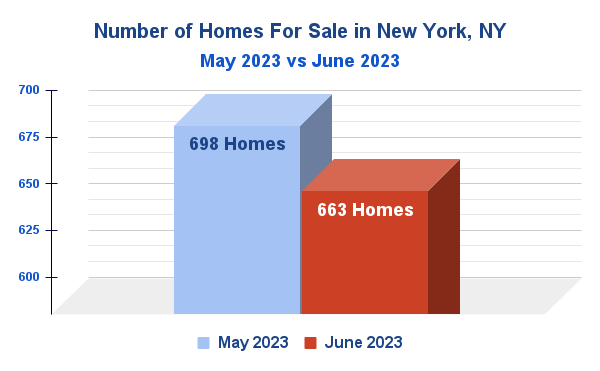 Sizing Up the Opportunities
Interestingly, the market is currently seeing a pronounced increase in larger properties. According to Matthew, "Where the numbers are shooting up the most is in four- and five-plus bedroom properties, which rose by 4.4% and 3.7% respectively."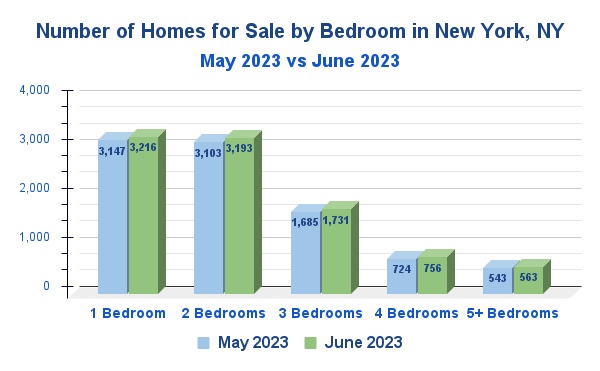 This upsurge presents exciting opportunities for families looking to upgrade or investors seeking to tap into the demand for spacious living quarters.
Steady As She Goes: Pricing Trends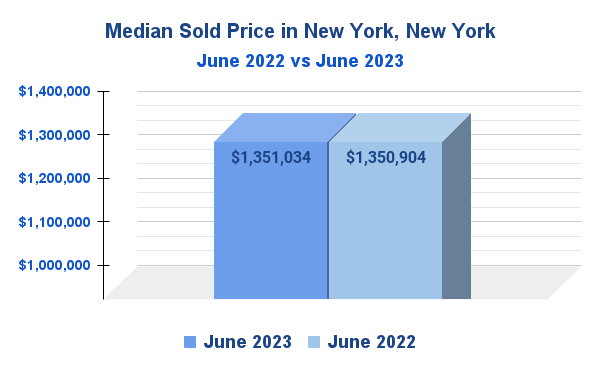 In terms of pricing, there is a surprising level of stability. The median sold price remains steady at $1,351,000, a figure practically unchanged since June 2022. However, one category bucks the trend. As Bizzarro observes, "We saw a significant rise of 7.5% in the five-plus bedroom category."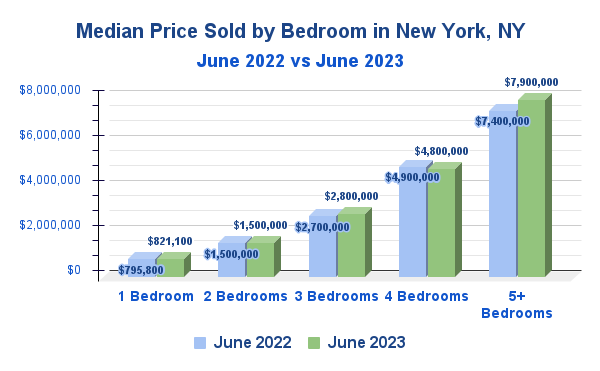 Timing and Bargaining Power
The average listing in Manhattan is currently spending approximately 138 days on the market, marking a 36.5% increase from last year's 101 days. In the words of our seasoned expert, "Good things take time, right?"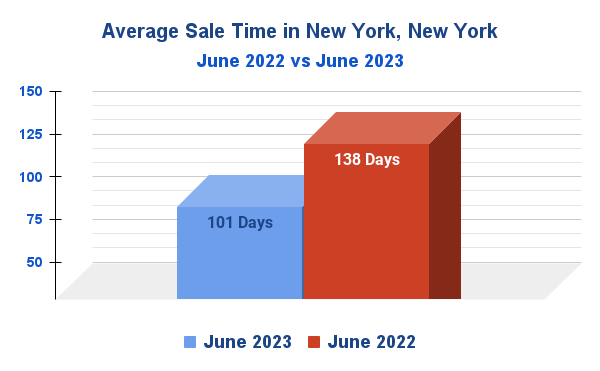 Moreover, the market is witnessing a strong alignment between sellers' expectations and buyers' readiness to meet the listed price. An impressive 96% of homes were sold at the asking price, signaling that sellers are increasingly attuned to market pricing dynamics.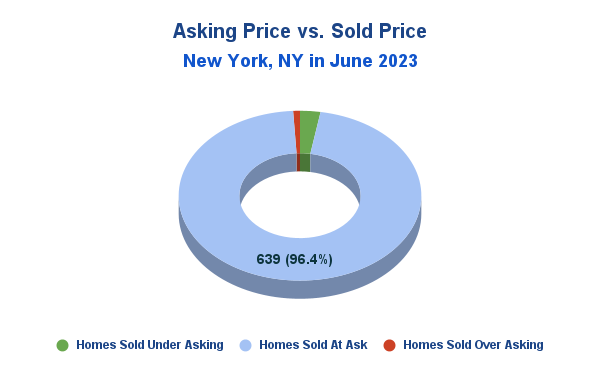 The Takeaway
Despite a slight dip of 5% in the number of homes sold from May to June 2023, the current scene in Manhattan real estate is robust and filled with opportunities. Matthew Bizzarro leaves us with this insight: "Whether you're looking to sell and capitalize on the steady prices or buy into the variety and stability of our market, the Manhattan real estate scene is alive and well."
Keep tuned in for the latest market insights. To echo Matthew's sentiment, "Remember to like, subscribe, and hit that notification bell to keep these market insights coming." Here's to your success in navigating the vibrant Manhattan real estate landscape!
In the heart of the city that never sleeps, the real estate market is buzzing with activity. A significant milestone has been reached, and Matthew Bizzarro, a seasoned professional from the Bizzarro Real Estate Agency, is here to share the latest insights.
June 2023 Manhattan Real Estate Market Report
Median Asking Price Skyrockets in Manhattan
April was a month of surprises in the NYC real estate market. The median asking price for homes in Manhattan took an unexpected leap, surpassing the one million dollar mark and landing at a staggering $1.49 million. This is a phenomenon unseen since the summer of 2018, representing a 7.6% increase from the same time last year.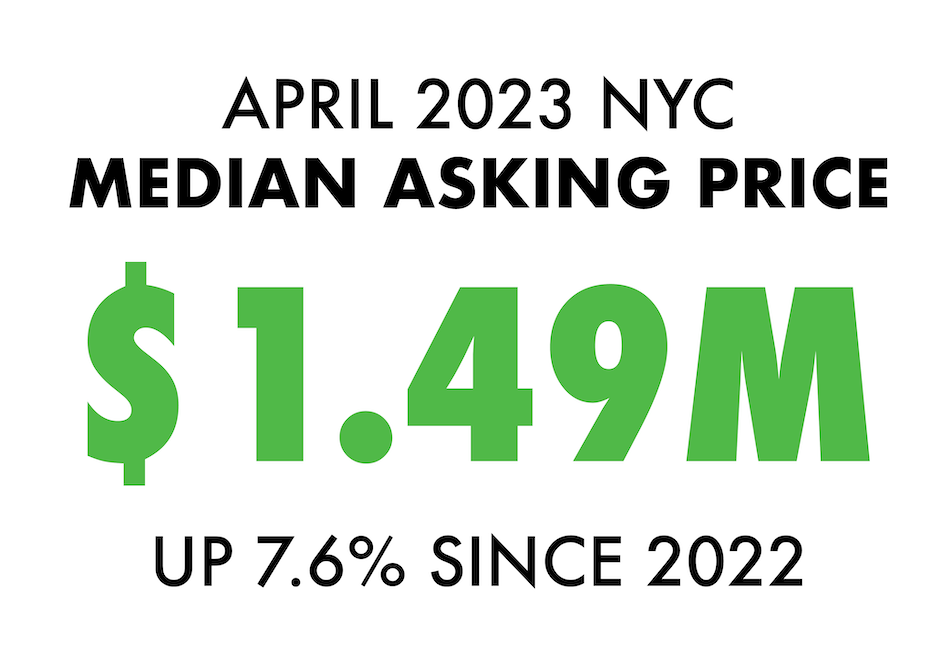 A Competitive Market Despite Low Inventory
Despite the influx of eager buyers this spring and a market that's tight on inventory, competition is fierce. In April 2023 alone, a total of 2,092 listings found their way into contracts. This is 29% less than the previous April, but considering the high mortgage rates today, it's not surprising that sales have been somewhat subdued compared to the boom years of 2021 and 2022.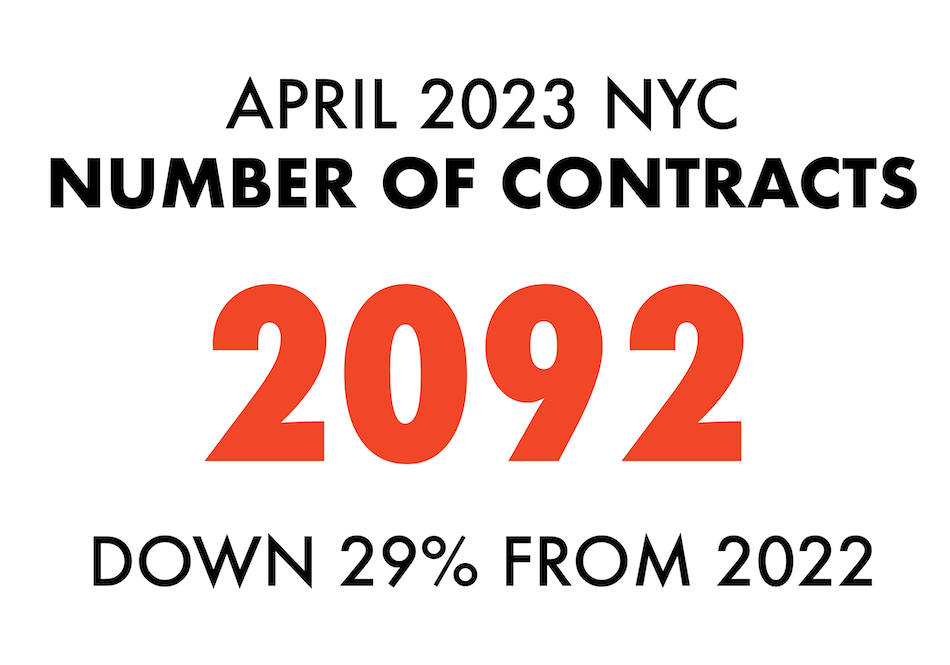 Upper Manhattan Buyers Remain Resilient
Here's the twist in the tale: buyers are far from retreating. Even with mortgage rates more than doubling since early 2022, the sales market has shown remarkable resilience. In fact, it's one of the strongest we've seen in the past decade, with a total of 7,925 sale contracts signed. This is the highest springtime record since the global financial crisis of 2007–2008 with the exception of 2021/22, when extraordinarily low mortgage rates and pent-up demand during the pandemic led to a surge in sales.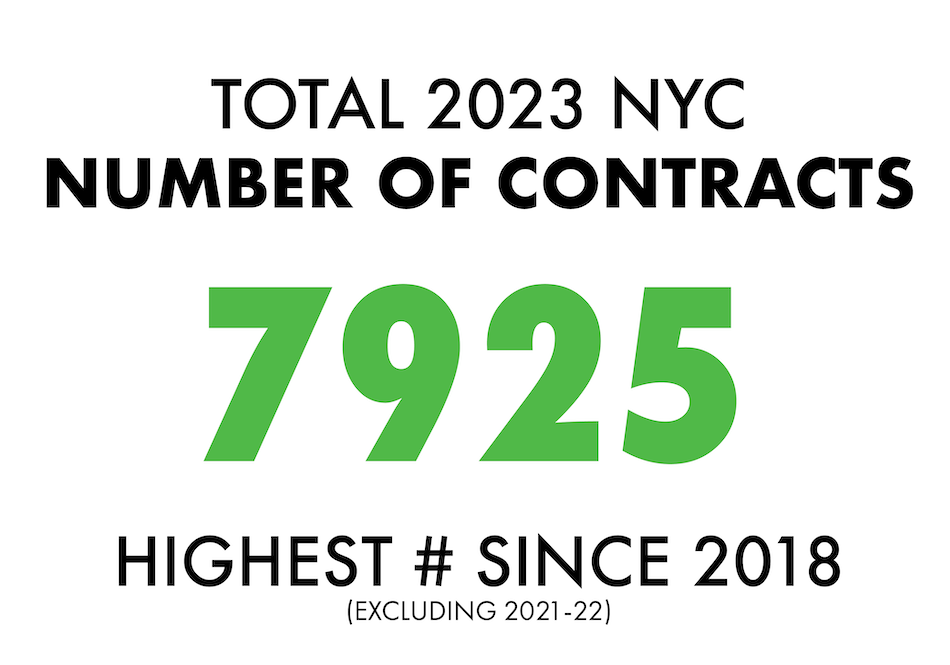 Market Conditions: A Complete 180 in Upper Manhattan
In April, listings in the city spent a median of 62 days on the market before entering into a contract. This is about two weeks slower than April of 2022, but three days faster than April of 2019. Back in 2019, the city's housing market was undergoing a correction due to an oversupply of unsold Manhattan condos. Fast forward to today, and the market conditions have done a complete 180: there's a shortage of inventory relative to demand, particularly for high-end, luxury homes in Manhattan. Buyers who can afford higher mortgage payments are still in the game, thanks to decent Jumbo rates and the prevailing wisdom that cash is king.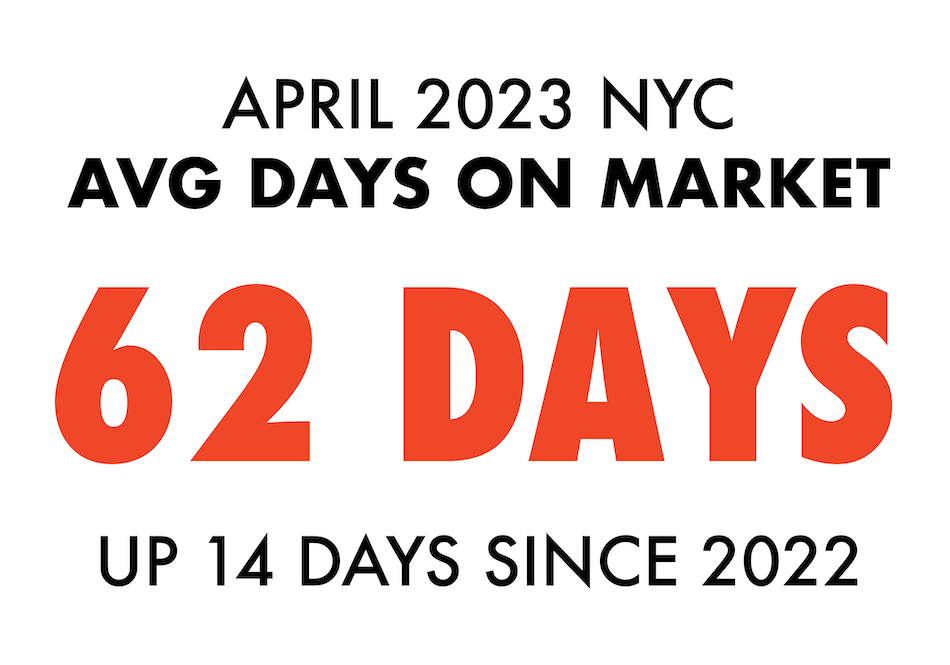 Wrapping Up
That wraps up the latest market report from Matthew Bizzarro and the Bizzarro Real Estate Agency. Stay tuned for more updates from the heart of the city's real estate scene. Until then, keep exploring the neighborhood!
May 2023 Manhattan Real Estate Market Report
A City on the Move
Manhattan's real estate market has always been a fascinating beast. It constantly evolves and adapts to external forces, from interest rates to public sentiment. Recently, we've witnessed some interesting developments in this bustling hub.
In an uplifting start, it looks like the Manhattan real estate market is moving again. The past few years have been a rollercoaster, but finally, the unsubstantiated fear seems to be subsiding. Sellers are beginning to list again, and buyers are coming off the sidelines. It's heartening to see the city's real estate heartbeat picking up its rhythm once again.
The Numbers are In
As of this month, listings have increased by 9.7%, totaling 9,619 homes for sale in Manhattan. The median list price stands at $1,349,625. Homes are on the market for an average of 87 days, a figure that's begun to decrease, signaling a shift in market dynamics.
The Interest Rate Conundrum
There's no denying that interest rates have had their fair share of influence on buyer behavior. With a shift in perspective, buyers have begun accepting the 6% interest rate as a decent rate. It's no longer a case of the "sky is falling," but rather a new equilibrium has been found.
Market Prices by Bedrooms
Listing prices are rising for all Manhattan property types, but especially among large homes. The demand for space has significantly increased, with a notable 6.5% price jump for five-bedroom homes, making now a great time to sell bigger homes. This trend indicates a shift in buyer preference towards larger spaces, potentially a response to the pandemic-influenced trend of working from home.
Sellers Can Thrive in A Buyer's Market
Despite the uptick in prices, over 95% of homes in Manhattan are selling below-asking price, suggesting that it's currently a buyer's market. It's a great time to get a good deal if you're in the market to buy a home. However, sellers shouldn't be discouraged. Instead, they should focus on pricing their properties correctly to facilitate faster sales.
In this dynamic market, it's crucial to have a local expert who understands the complexities of the Manhattan real estate market and knows how to navigate it effectively. Whether you're considering buying or selling, these insights can help you make the right decisions.
NYC Real Estate Market Report | April 2023
Is New York City entering a sellers' market? Prices can change quickly and dramatically depending on a variety of factors, including supply and demand, interest rates, and economic conditions. So what does the current market look like? Spring is always a promising season for real estate, and the market activity so far in April 2023 suggests that home sales are in bloom.
According to Zillow, there were 4,898 listings in New York City in April 2023—a 13% increase from April 2022. This indicates that sellers are more confident about listing their homes for sale in this market. That in turn will result in more buyers coming off the sidelines as inventory finally increases to meet consumer demand.
The median home value in New York City is currently $917,159—a 1% decrease from last year's median home value. And the average number of days on market has decreased by 14%, meaning homes are also selling faster than last year. Sellers are finally facing the fact that they cannot get the same prices they would have a few years ago and that buyers are gaining the power to negotiate. More buyers are making offers now because they believe prices are close to the bottom and don't want to miss out on the discounts.
Overall, the residential real estate market in New York City remains strong. If you're considering buying or selling a home in New York City right now, it's important to stay up-to-date with current trends so you can make informed decisions about your next move!
NYC Real Estate Market Report | February 2023 Forecast
By now, we're all well aware that the market has cooled compared to last year. Personally, I'm tired of comparing 2021, one of the greatest years in real estate ever, to 2022, one of the slowest on record. "The experts" talk as if either of these markets were normal, and let me be the first to tell you–they're not.
Let's make one final comparison. As we know, 2021 was the greatest year in sales in the history of recording data...it was pure fire every day of the year. As a result, this time last year, there were 4,459 closings in New York City, all thanks to the Q4 market of 2021. NOW this year, we're at 1,155 closings which is about 75% less. Since property values have not decreased by 75%, there may be hope on the horizon.
The average interest rate for a 30-year fixed-rate mortgage with conforming loan balances (meaning mortgages $647,200 or less) fell three basis points to 6.2%, hitting a fresh four-month low.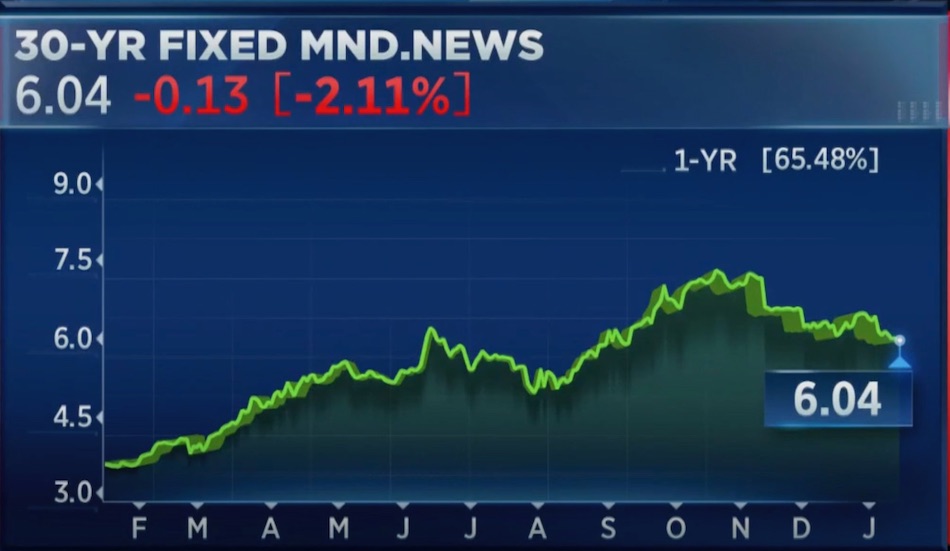 If rates continue to fall and home prices stay the same, I expect to see a ton of potential home buyers come back into play. And it's already started. Mortgage applications surged 27.9% in the second week of January, the most significant jump since the first week of March 2020, and they jumped another 7% the following week.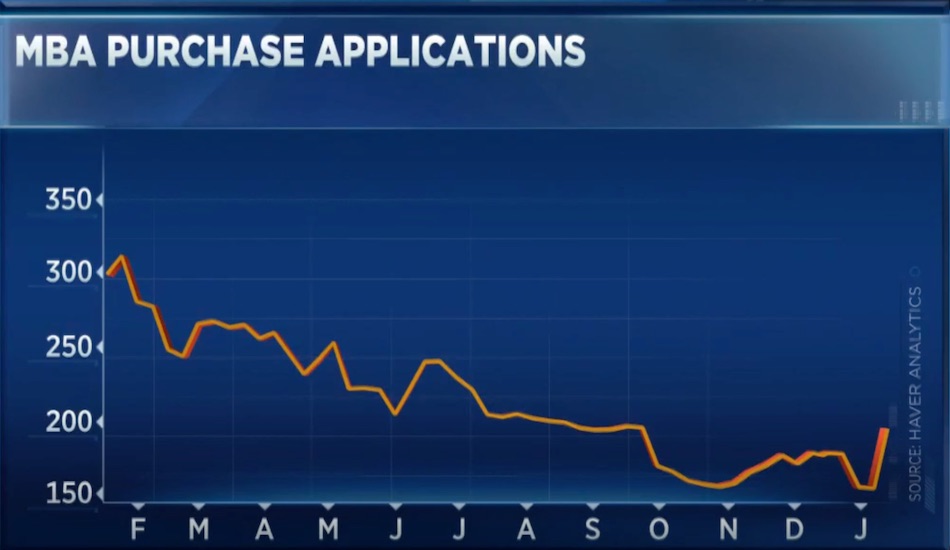 Let's look at the data....Currently, on the market, there are 12,986 in all five boroughs of New York City, and 1,604 of those listings had a price drop this month. We are beginning to see the motivated sellers take action by reducing their prices.
There are two ways this can play out: First, if we continue seeing mortgage rates stabilize and continue to go down along with an increase in buyer demand, buyers will see fewer price reductions in the future. So if you're on the buying fence, take note of the opportunities on the market right now!
On the other hand, should interest rates increase, buyer demand may fall, leading to longer days on the market, which will increase the housing supply and inevitably lead to further price reductions for those sellers who actually want to sell their homes.
Whatever way the wind blows, we at the Bizzarro Real Estate Agency are committed to the community and ready to help those who seek it. Stay tuned next month's market report, where I'll get you the latest facts and market analysis. Thanks for reading, and I'll see you around the neighborhood.
2022 New York Real Estate Market Recap & 2023 Housing Forecast
If you take a look at sales in 2022, 11 out of the 12 months were lower compared to 2021. But wait—before we conclude about this being bad news for housing, it's essential not to forget that last year was an all-time high since 2005!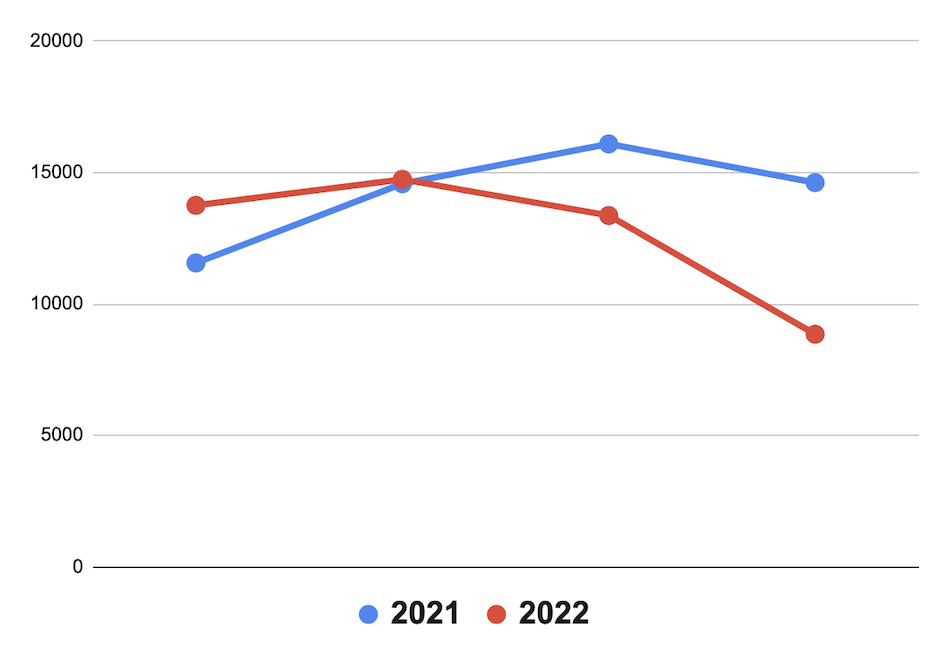 This should not come as a shock. Consider things like:
demand destruction (aka market deceleration - caused by decreased affordability and rising interest rates)
traditional seasonal lulls
the record number of homes sold in 2020 and 2021
This is not like the market crash of 2008. Back then, we had an extreme overabundance of sellers and not nearly enough motivated buyers. Similarly, the market has slowed over the past few years. The significant difference now is the current lack of sellers. Would-be home sellers would prefer to keep their low mortgage interest rates.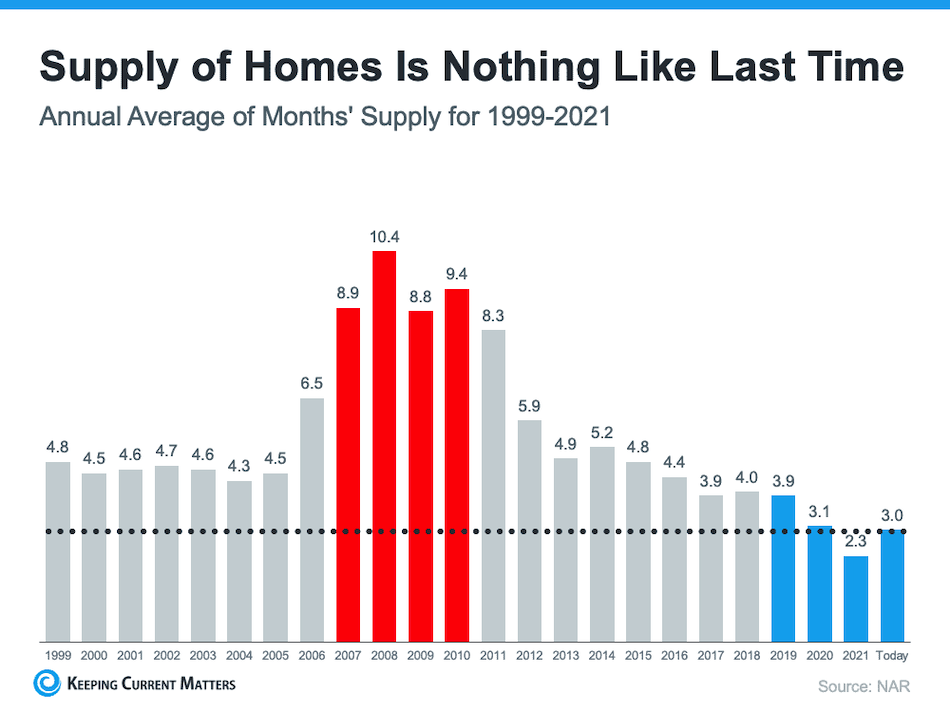 Trends of the 80s Repeating Today
Look further into the past, and you'll figure out what's really going on. It's like the early '80s all over again; inflation is up, causing interest rates and mortgage rates to spike. History is repeating, but with nuanced differences. With rate lock-ins between 2 and 4%, many owners are staying put rather than opting for a new mortgage.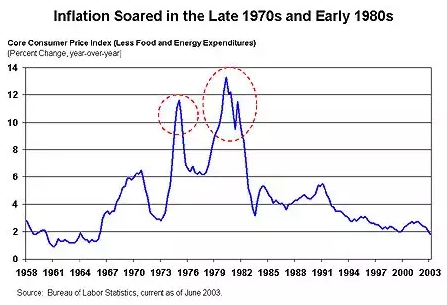 This is expected to create an extended period of stagnation in the market, stretching out for at least 18 months into the future. We can also expect the rising rates to slow the increase in home prices, which is welcome new amid decreasing affordability for housing.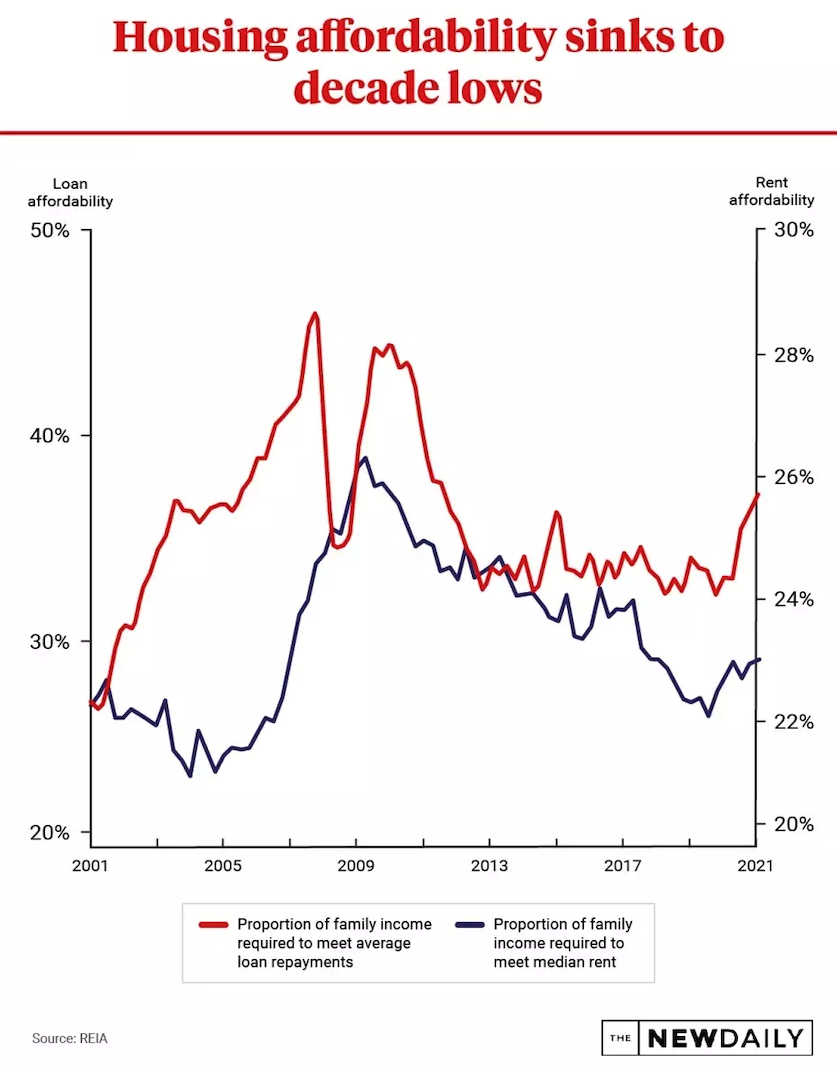 The surging real estate market is over, and home prices are starting to stabilize. This is the key to healthy growth over time and ultimately produces an optimal balance between supply and demand.
Keep Up With NYC Real Estate Trends
The NYC real estate market is constantly changing and shifting in response to national and local events. By being aware of the updates from this year and previous years, buyers and sellers can better adapt their strategies to suit the current conditions. For help with formulating a plan or if you have any questions about buying or selling property in NYC, check back on our regular updates.
For informational purposes only. Always consult with a licensed real estate professional before proceeding with any real estate transaction.