Upper Manhattan Real Estate Market Update - New for 2023!
Posted by Matthew Bizzarro on Friday, February 3, 2023 at 10:30 AM
By Matthew Bizzarro / February 3, 2023
Comment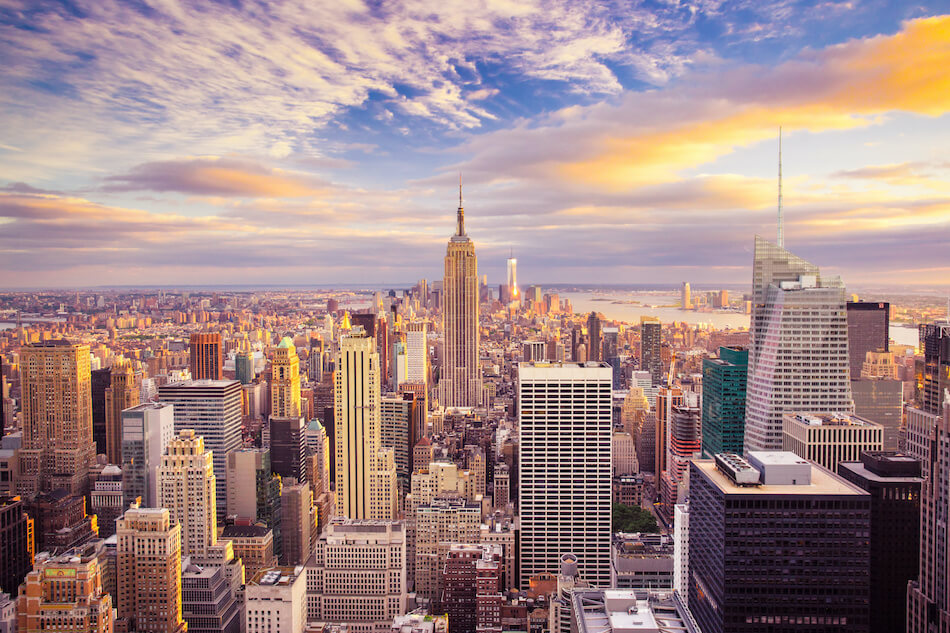 The NYC real estate market is constantly in flux, making it essential for homeowners and prospective buyers alike to stay up-to-date on the latest news. Whether you're curious about the impact of recent changes or want to know if now's the right time to sell, this blog post will give you an overview of current real estate market trends in New York City. We'll cover this year's latest news alongside former updates so buyers and sellers can get a well-rounded perspective. Here's what you need to know about the NYC housing market.
For informational purposes only. Always consult with a licensed real estate professional before proceeding with any real estate transaction.
NYC Real Estate Market Report | February 2023 Forecast
By now, we're all well aware that the market has cooled compared to last year. Personally, I'm tired of comparing 2021, one of the greatest years in real estate ever, to 2022, one of the slowest on record. "The experts" talk as if either of these markets were normal, and let me be the first to tell you–they're not.
Let's make one final comparison. As we know, 2021 was the greatest year in sales in the history of recording data...it was pure fire every day of the year. As a result, this time last year, there were 4,459 closings in New York City, all thanks to the Q4 market of 2021. NOW this year, we're at 1,155 closings which is about 75% less. Since property values have not decreased by 75%, there may be hope on the horizon.
The average interest rate for a 30-year fixed-rate mortgage with conforming loan balances (meaning mortgages $647,200 or less) fell three basis points to 6.2%, hitting a fresh four-month low.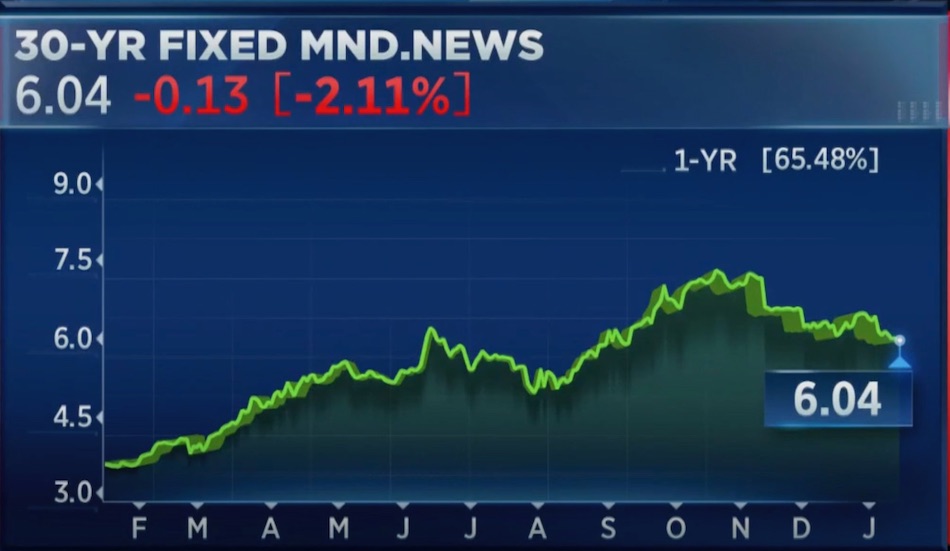 If rates continue to fall and home prices stay the same, I expect to see a ton of potential home buyers come back into play. And it's already started. Mortgage applications surged 27.9% in the second week of January, the most significant jump since the first week of March 2020, and they jumped another 7% the following week.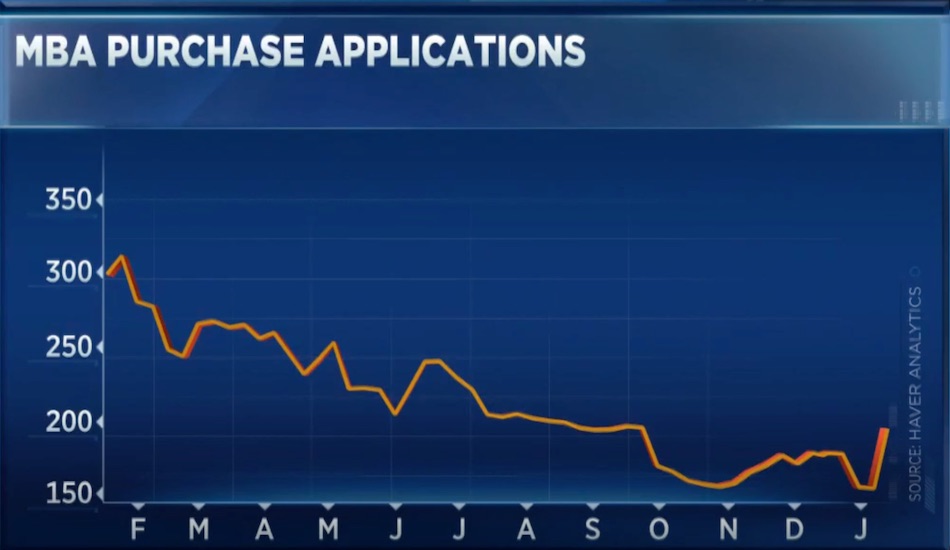 Let's look at the data....Currently, on the market, there are 12,986 in all five boroughs of New York City, and 1,604 of those listings had a price drop this month. We are beginning to see the motivated sellers take action by reducing their prices.
There are two ways this can play out: First, if we continue seeing mortgage rates stabilize and continue to go down along with an increase in buyer demand, buyers will see fewer price reductions in the future. So if you're on the buying fence, take note of the opportunities on the market right now!
On the other hand, should interest rates increase, buyer demand may fall, leading to longer days on the market, which will increase the housing supply and inevitably lead to further price reductions for those sellers who actually want to sell their homes.
Whatever way the wind blows, we at the Bizzarro Real Estate Agency are committed to the community and ready to help those who seek it. Stay tuned next month's market report, where I'll get you the latest facts and market analysis. Thanks for reading, and I'll see you around the neighborhood.
2022 New York Real Estate Market Recap & 2023 Housing Forecast
If you take a look at sales in 2022, 11 out of the 12 months were lower compared to 2021. But wait—before we conclude about this being bad news for housing, it's essential not to forget that last year was an all-time high since 2005!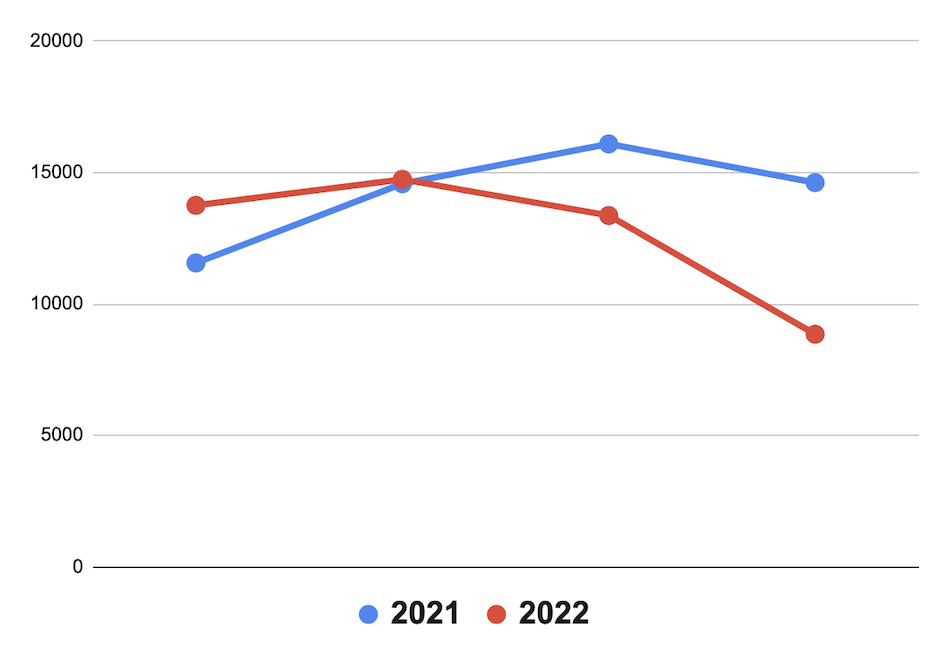 This should not come as a shock. Consider things like:
demand destruction (aka market deceleration - caused by decreased affordability and rising interest rates)
traditional seasonal lulls
the record number of homes sold in 2020 and 2021
This is not like the market crash of 2008. Back then, we had an extreme overabundance of sellers and not nearly enough motivated buyers. Similarly, the market has slowed over the past few years. The significant difference now is the current lack of sellers. Would-be home sellers would prefer to keep their low mortgage interest rates.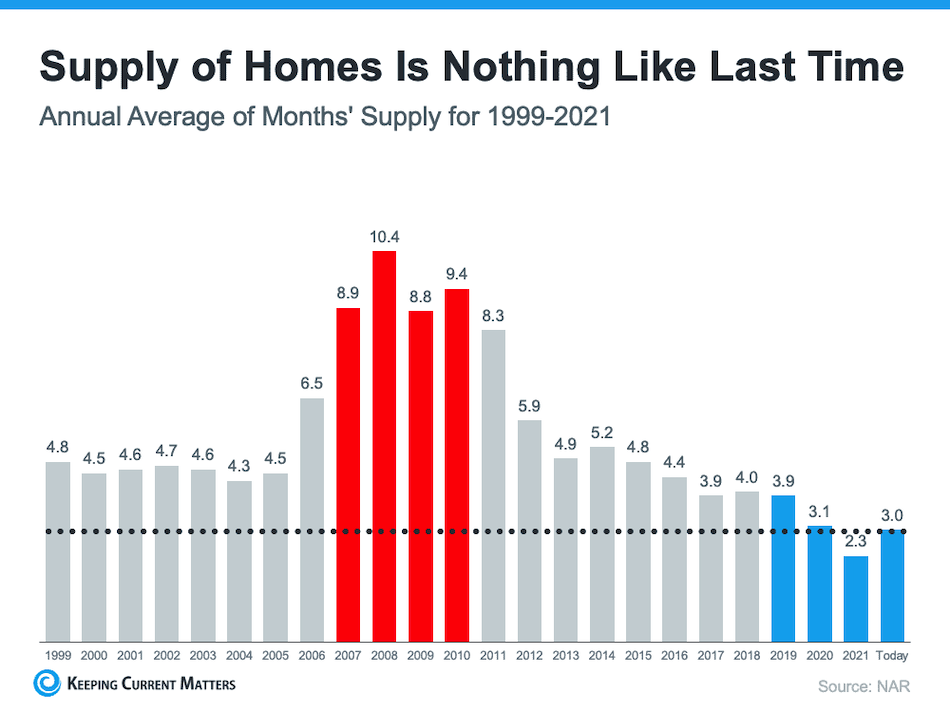 Trends of the 80s Repeating Today
Look further into the past, and you'll figure out what's really going on. It's like the early '80s all over again; inflation is up, causing interest rates and mortgage rates to spike. History is repeating, but with nuanced differences. With rate lock-ins between 2 and 4%, many owners are staying put rather than opting for a new mortgage.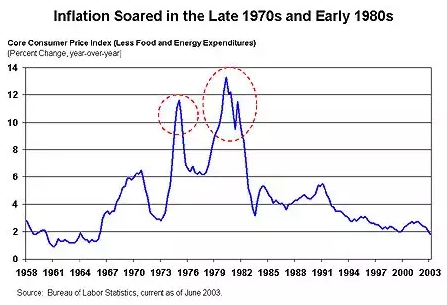 This is expected to create an extended period of stagnation in the market, stretching out for at least 18 months into the future. We can also expect the rising rates to slow the increase in home prices, which is welcome new amid decreasing affordability for housing.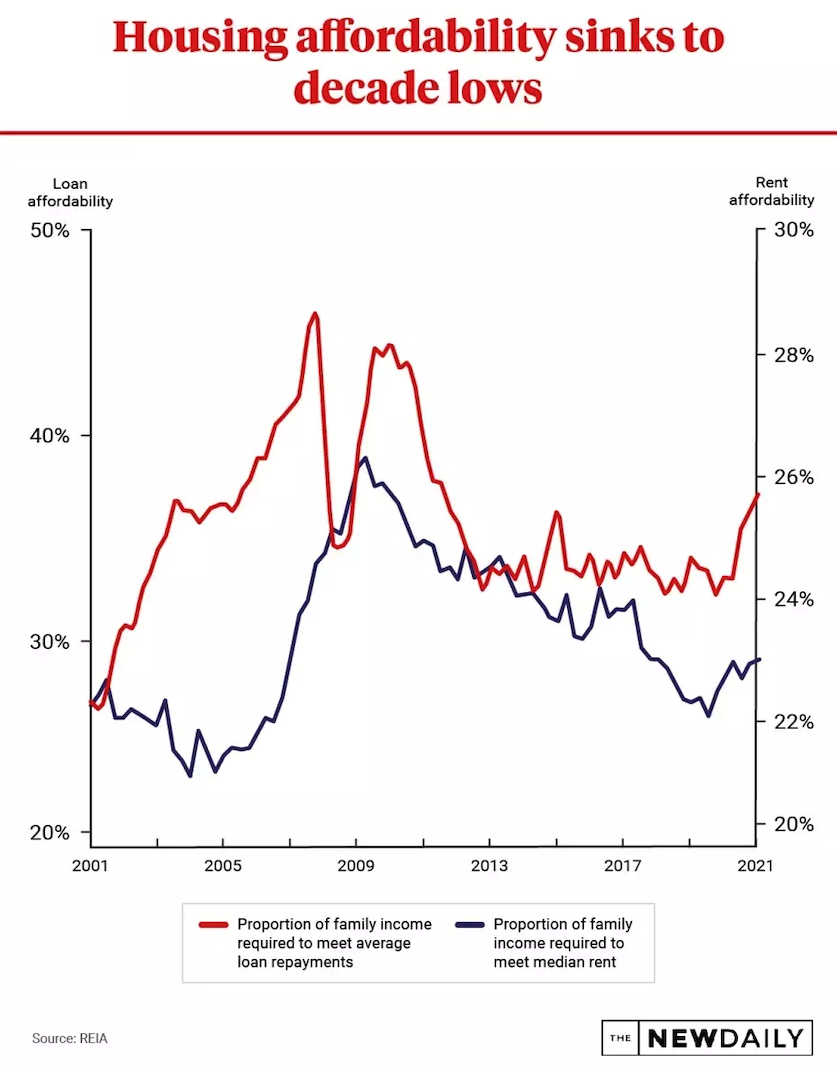 The surging real estate market is over, and home prices are starting to stabilize. This is the key to healthy growth over time and ultimately produces an optimal balance between supply and demand.
Keep Up With NYC Real Estate Trends
The NYC real estate market is constantly changing and shifting in response to national and local events. By being aware of the updates from this year and previous years, buyers and sellers can better adapt their strategies to suit the current conditions. For help with formulating a plan or if you have any questions about buying or selling property in NYC, check back on our regular updates.
For informational purposes only. Always consult with a licensed real estate professional before proceeding with any real estate transaction.