Jobs in Westchester County: 2023 Westchester County Economy & Industries Guide
Posted by Matthew Bizzarro on Monday, August 14, 2023 at 12:30:44 PM
By Matthew Bizzarro / August 14, 2023
Comment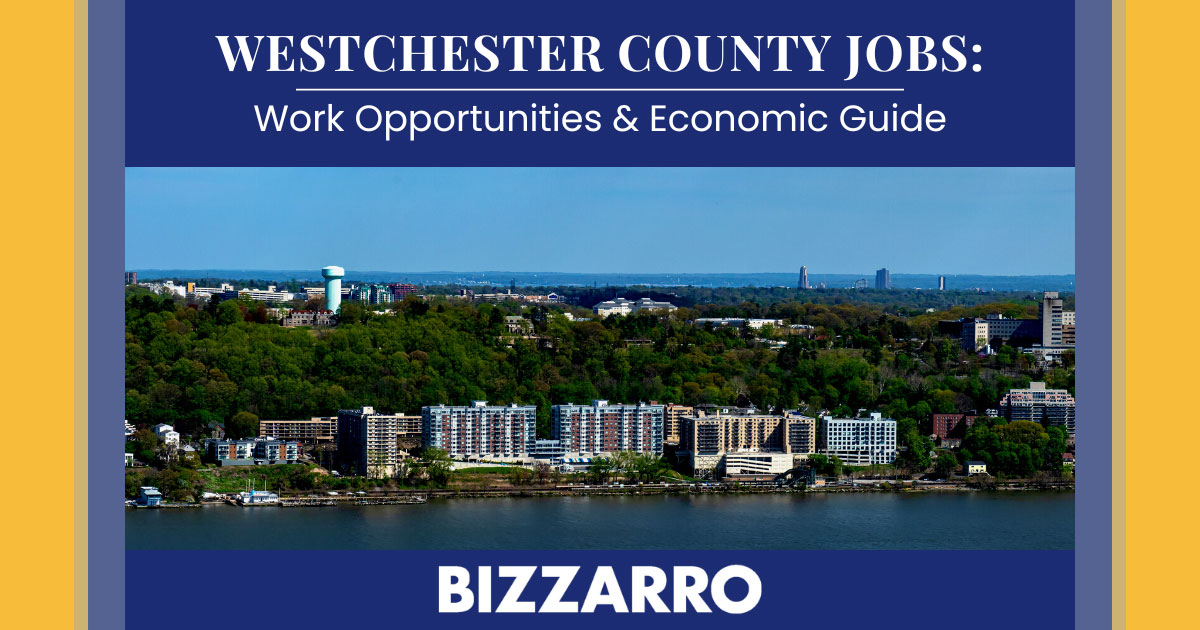 Nestled in the heart of the Hudson Valley, Westchester County boasts a robust market driven by diverse industries, such as finance, healthcare, and technology. With its tremendous location and well-established transportation infrastructure, many homebuyers seeking a prosperous and convenient lifestyle are moving to Westchester County. This article delves into the economic landscape in Westchester County, highlighting the compelling allure of the region.
Top Employers in Westchester County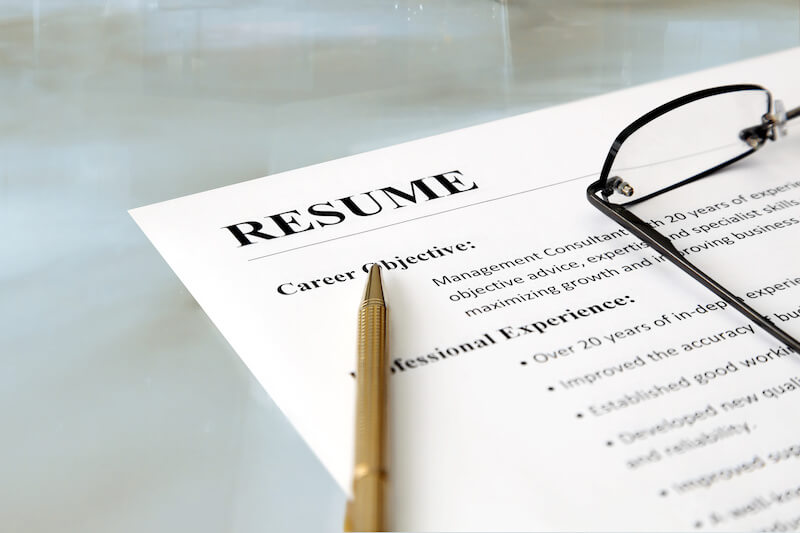 Westchester County is so close to the behemoth New York City economy that residents typically find no shortage of career opportunities. While many people commute from their Westchester County homes to the city for their jobs, Westchester County is a top-notch place to find a job, especially considering it is home to several large, well-known employers.
Due to employment options in various industries here, homebuyers often purchase housing in the area to take advantage of the great job opportunities in Westchester County.
Private Sector
Private sector employers are plentiful throughout Westchester County. With roughly 34,000 firms throughout Westchester, these companies create 400,000 jobs with more than $1 billion in annual payroll. Tech giant IBM has a global presence, but its headquarters is based in the hamlet of Armonk and typically has openings in its technology, marketing, and scientific departments.
Many big-name private-sector Fortune 500 companies call Westchester County home or have a strong presence. These include MasterCard, Regeneron Pharmaceuticals, Pepsico Incorporated, Consolidated Edison ("Con Ed"), and Morgan Stanley. Other well-known brand names throughout Westchester include Hilton, Edward Jones, Northwell Health, Nationwide, Target, Marriott, Hyatt, Bank of America, and many more.
Public Sector and Education
People seeking to work in the public sector will find a variety of career opportunities throughout the entirety of Westchester County. Job seekers can pursue careers at one of the 25 departments in county government or apply for positions in Westchester's 40-plus municipalities. The State University of New York (SUNY) has 64 public colleges and universities across the Empire State. Two of them—Westchester Community College and State University College at Purchase—are located right in the heart of Westchester, offering jobs to those interested in the education sector.
There's also no shortage of private colleges; Pace University, Mercy College, Sarah Lawrence College, Manhattanville College, New York Medical College, and several others offer plenty of job opportunities. Even those not working for colleges have plenty of ways to earn degrees and training at public and private schools throughout the county. Their access to higher education opens opportunities to find great-paying Westchester County-based jobs after graduation.
Largest Companies in Westchester County
PepsiCo
IBM
Avon Products
MasterCard
Morgan Stanley
Regeneron Pharmaceuticals
Information via VisitWestchesterNY.com
Is Westchester County a Good Place to Start a Business?
As a large county that spans almost 500 square miles, Westchester County offers businesses of all shapes and sizes a place to call home. Entrepreneurs and startup companies often choose Westchester County as the location for their business due to many factors.
With a robust bus and rail system, county residents and workers have excellent access to public transportation from their Westchester County condos, townhomes, and single-family homes. As the Westchester County Airport expands, businesses can easily fly people in and out for meetings, conferences, trade shows, and other critical commercial events. Plus, since public transportation connects to the five boroughs and makes getting around NYC quick and easy, the customer and job-seeking base in Westchester is enormous.
The lower section of Westchester County is located just north of New York City—the Bronx is only 10 miles from the village of Larchmont—but these days, it's not just a place people choose to gain access to The Big Apple, but is a destination in itself. However, its proximity to the city means businesses can easily widen their customer base by attracting residents and NYC residents. Even those that set roots in the center or northern Westchester County communities are less than an hour from the city. Additionally, the surrounding counties of Putnam County, Rockland County, and Fairfield County, CT, are populous and often head to Westchester businesses to help them with their commercial needs.
While Silicon Valley and Northern Virginia are known for technology, Westchester came into its own with the Gigabit Project in 2016, offering businesses access to high-speed internet, up to 58 times faster than the average connection speed. Faster internet equates to higher productivity, efficiency, and profitability. This idea is considered revolutionary, and, as a result, many other communities outside New York are developing similar projects.
Westchester County Economy Information & Statistics
There are approximately 31,014 total employer establishments in Westchester County. Data shows that the local economy employs almost 500,000 people.
Westchester County has a rich history dating back to the 16th and 17th centuries, long before the Revolutionary War. In the Colonial times of the 18th century, the county emerged as a business hub. With many early communities establishing themselves along the Hudson River, companies were able to capitalize on access to shipping goods in and out.
While the economy suffered devastation during the Revolutionary War due to the heavy fighting throughout the Lower Hudson Valley region, Westchester County bounced back, recovered, and began to thrive again. By the mid-19th century, railroads had reached Westchester, which opened up many additional economic opportunities for people living there.
At the time, farms were able to distribute goods to distant customers, and due to the speed of trains, farms began to also invest in dairy since they now had a way to distribute fresh milk quickly. Industrial development in the form of factories followed as the 19th century ended, and the region evolved from farming to industry and manufacturing. From there, many individuals started businesses, grew to prosper, and generated wealth. The influence of these early Westchester pioneers is still largely present throughout Westchester and the surrounding counties.
Popular Industries in Westchester Area
The median household income in Westchester County is considerably higher than the national average; given the cost of living in Westchester County, higher pay is typically necessary. Residents seeking jobs will find many different types of industries in Westchester County, but the top employers are found in the following sectors:
Healthcare and social assistance
Educational services
Professional, scientific, and technical services
Other popular roles workers fill in these and other industries, such as finance, include management, sales, and office/administration jobs.
Building and construction are strong in Westchester County, and developers are continuously jumping at the opportunities they find in the region. Real estate in the area, which includes the entire Hudson Valley region, is highly coveted and retains its worth. Developers know they can build single-family homes in Westchester County, and they will sell.
Top Industries in Westchester County
Healthcare
Education
Professional
Retail
Finance & Insurance
Construction
Hospitality
Administration
Westchester County's Economic Edge
Westchester County is an economic powerhouse buoyed by its robust real estate market. The county's strategic location, coupled with its vibrant industries, has fostered growth and prosperity. Investors are drawn to the region's robust business ecosystem while residents enjoy a high quality of life amidst the county's natural beauty. As Westchester County continues to evolve, its real estate market remains an attractive investment opportunity, offering a diverse range of properties and ample prospects for long-term growth. With its alluring combination of economic vitality and scenic charm, Westchester County is an enduring symbol of prosperity and good living in the greater NYC area.