New Construction FAQs: What to Know About Buying a New Construction Home
Posted by Matthew Bizzarro on Thursday, March 3, 2022 at 8:07 AM
By Matthew Bizzarro / March 3, 2022
Comment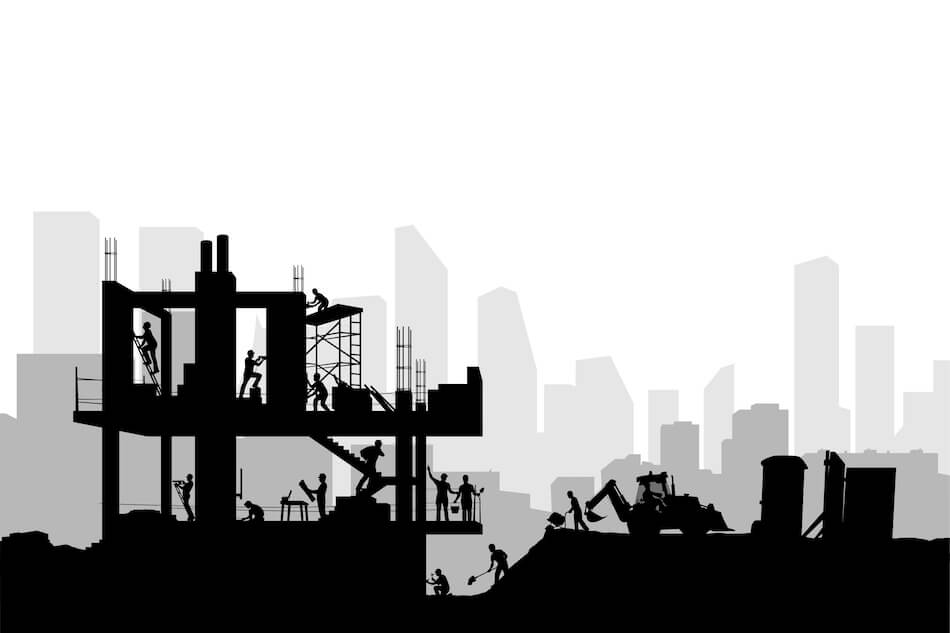 If you are in the market for a new home, you may be considering buying a new construction home. There are many things to consider when making this decision, and it is essential to know what you are getting into before making a purchase. Keep reading to discover some of the critical things you need to know before buying a new construction home.
Types of New Construction Homes
"New construction home" can mean various things, but generally, newly built homes fall into one of the following categories.
Tract or Production Homes: Tract homes are a type of new construction home built in a development or neighborhood that features multiple homes. These homes are typically less expensive than custom-built homes, and they are often available in a variety of floor plans. A benefit to buying one of these homes is that the buyer doesn't have to wait for the home to be completed and still gets the benefit of being the first person to live in the home.
Semi-Custom Homes: Semi-custom homes are similar to tract homes but offer some customization during the building process. This means that buyers can typically choose certain features, finishes, and layouts but may not have as much control over the final product as they would with a custom-built home. However, they typically don't take as long or as much money to build, offering a good compromise.
Custom Homes: Custom homes are typically the most expensive type of new construction home, but they offer the most flexibility in terms of customization. These homes can be any size, shape, or style built from scratch to the buyer's exact specifications.
How Long Does it Take to Build a Custom Home?
Building a home can take longer than many buyers expect. While the average time it takes to build a home is about seven months, there's a long list of factors that can extend the time by months or even a year or more, including:
The complexity of the home
The size and scope of the project
Weather conditions
The availability of labor and materials
Pre-construction steps like obtaining permits
Fully custom homes take the longest to build, while tract and semi-custom homes can typically be built in far less time because the plans have been built many times before, and the process is optimized.
What to Know About the Price of a New Construction Home
When you buy a new construction home, the price you see is not always what you'll pay. In most cases, the model home in the development or neighborhood is much more expensive than the advertised price because it includes optional upgrades. So, it's essential to ask about pricing and what's included in the price before offering a new construction home.
Negotiating during the buying process can be different from buying a resale home. Most builders of new home communities will be less willing to lower the asking price than most home sellers because they're invested in protecting the entire development's potential home values. Instead, new home buyers might negotiate discounts on upgrades, lot premiums, or home warranties. Certain up-front expenses can also pay off in the long run. For example, investing in sustainable construction trends may increase the resale value of your home.
Home Inspections Are Still Necessary When Buying New Construction Homes
Not all builders are created equal, and even great builders can sometimes miss a problem in a large-scale project. That's why it's important to get a home inspection done on any new construction home, even though the builder will probably offer a warranty. A home inspector will look for any potential problems with the home and help you understand the warranty to know what's covered.
Before the buying process begins, it pays to formally vet the selected builder, their previous projects, and reviews from those who bought their homes. Keep an eye out for red flags, read between the lines, and, if possible, visit previous developments and ask current residents about their satisfaction with the builder.
Go Into Your New Construction Home Search With Confidence
If you're in the market for a new construction home, be sure to educate yourself on the different types of homes available, the time it takes to build them, and what to expect when negotiating the price. By being knowledgeable, you'll be able to make the best decision for your new home.